Gaming and Sustainability
Gaming and Sustainability
by Anna Poplasky, MBA '17
Exploring in the SGE Immersion how the gaming industry can improve its reputation by leveraging its sustainability program.
As part of the Sustainable Global Enterprise Immersion, my team and I worked with Las Vegas Sands Corporation (Sands) to figure out how to best market their sustainability program, ECO360. The ECO360 program has been designed to help minimize Sands environmental footprint. Las Vegas Sands is the largest developer and operator of integrated resorts in the world. Among the unique properties operated by Sands are The Venetian in Las Vegas and Marina Bay Sands in Singapore.
It wasn't an easy project to tackle. Sustainability in the gaming industry is usually perceived as greenwashing, therefore, the ability of companies to improve their reputation through marketing environmental awareness will impact their success in the future.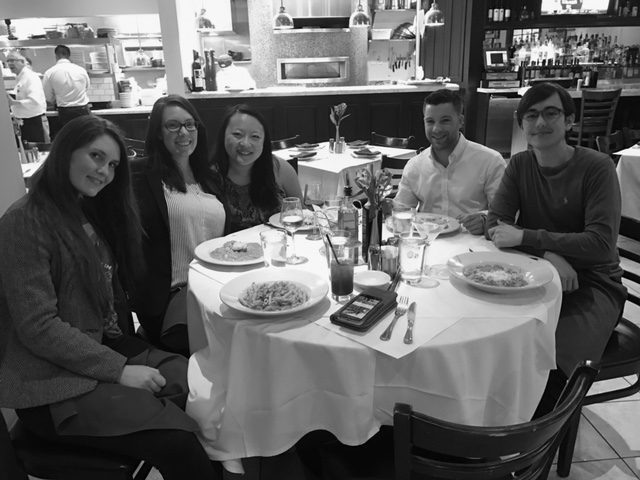 My team consisted of four students, Fargo Balliett (MMH '17), Corey Gallagher (MBA '18) Di An (MBA '18), and myself (MBA '17), who brought together expertise from various industries, such as general management, hospitality, entrepreneurship, and human capital.
To help solve this complex problem we collected data through extensive primary and secondary research. In March 2017, we visited The Venetian and The Palazzo in Las Vegas, Nevada. We interviewed executives from various departments to gain a comprehensive understanding of the ECO360 program. In addition to spending a significant amount of time with the corporate sustainability team, some of the other departments we met included corporate communications, marketing, sales, and convention services.
During the visit, we were amazed by the way sustainable operations are engrained in the day-to-day activities at the Sands. Some of the highlights of the ECO360 program include their single stream recycling facility, where close to 65% of waste is diverted from landfill, and innovative energy and water conservation efforts.
Based on the findings from our research, we recommended that Las Vegas Sands Corporation leverage its successful sustainability initiatives and utilize a strategic approach to increase sustainability awareness to its consumers.
We are thankful to the Las Vegas Sands team, particularly Katarina Tesarova, Vice President for Global Sustainability, as well as the Sustainable Global Enterprise Immersion for this opportunity.