A Roller Coaster of a Year: From Complete Disorientation to an Amazing Summer Internship
A Roller Coaster of a Year: From Complete Disorientation to an Amazing Summer Internship
by Barak Cohen, MBA '18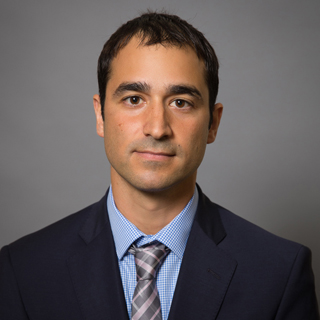 Career choices can be overwhelming but by focusing on those things that are important to you will help you identify the career path that is right for you.Before coming to Johnson, I served as an officer in the Israeli Defense Forces. Upon my decision to complete my military service and get my MBA, I questioned what I should do in the future. What industry do I want to work in? What business function do I want to pursue? What will benefit me? Where can I contribute the most? I thought, "Oh well, I am sure I will get my answers as soon as I start my MBA…"
A year later, and there I was, an incoming first year MBA student, class of 2018. First semester at Johnson felt like a high-speed train that didn't slow down. Initially, instead of narrowing down my search, I got more confused, overwhelmed by the endless possibilities and potential career paths. As I was struggling to decide where I should put my recruiting efforts, I decided that any place I would land should have three pillars: noble goals; good people; and innovative technology.
As I moved from first to second semester at Johnson and started the Sustainable Global Enterprise Immersion, I couldn't help wondering if I was doing something wrong. It seemed that everyone around me was getting offers by the dozens, and I barely had any interviews. During this time it can be very frustrating. The funny thing is, if you talk to your classmates, you realize you are not alone – they all feel the same way!
Two experiences during my second semester at Johnson helped me adjust my line of thought and clarify my path. First, I took Strategic Management of Technology & Innovation with Professor Wesley D. Sine, my favorite academic experience at Cornell so far. The class presented us with real technology-business cases, as well as fascinating theories and practical lessons. Furthermore, the course's project, participating in a hackathon and writing a report, truly took me out of my comfort zone and introduced me to new fields, companies, and people.
My second experience was leading the international Johnson trek to Israel, over spring break. Coordinating and meeting with so many interesting startups, truly reignited my passion for tech and startups. As a result, moving forward, I was able to focus on my career goals. Moreover, I was reinforced with the notion that business school is not a one-size fits all. Every person could (and should!) make sure s/he is doing only what's best for him or her, and what fits your particular skills, fields of interest, and goals.
They say that good things happen to those who wait. If I may add, being pro-active, while waiting, probably doesn't hurt. For my summer internship, I was fortunate to find myself in a unique place that actually fulfilled all three pillars I defined for myself. I was a business development intern at an amazing startup called Gro-Intelligence. The company's vision is, "Changing the way the world understands agriculture." By gathering and organizing agricultural big data sources, such as geospatial satellite imaging, environmental data, market reports, and many others, and applying machine learning tools, (did I use enough buzz words?) Gro is generating essential agricultural data, forecasts, and insights for decision makers across industries around the world. Whether it's the financial sector, governments, non-profits, food and beverage companies, consulting firms, or others, Gro makes valuable data understandable, approachable, achievable and affordable.
Working in a fast-growing startup is an amazing experience, especially for MBAs. The freedom to engage with multiple areas and functions, and to generate actual impact from day one of my internship, is certainly something I wasn't expecting to accomplish at this phase of my career. I am truly grateful for having this opportunity. I don't know what the future holds for me. However, the experience, knowledge, connections, and skills I acquired, will generate a significant added value for my profile. Last but not least, I got to meet truly great people and at the end of the day, that's what this is all about.