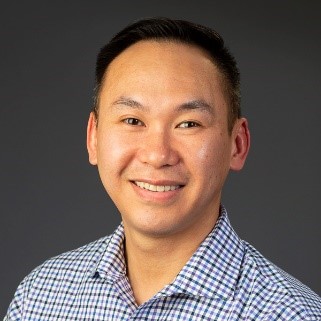 Alan Lau
Graduating Year: 2020
Current Title/Employer: Customer Success Manager, DocuSign
How did the team components of the program impact you as a professional?
"The team components of the program not only created opportunities for me to lead cross-functional teams, but they also gave me an opportunity to learn from my peers. The program helped me appreciate the lessons of leadership. It doesn't matter what title you have or what school or company you come from, what matters most in peer leadership settings is how consistent you are with your word and how you support the extended team."
In what ways did your experience in the program impact your career growth?
"My experience from the program helped me develop my technical skills and business acumen to enhance my leadership. The experiences I gained from the program gave me the confidence to contribute to my team and make a difference at work. It also provided mean opportunity to make a career pivot. When I started the program I was working in a professional services firm and by the end of my second year, I transitioned into a customer success role at a growing tech company."
How did you leverage career coaching?
"I leveraged every career resource I could from Cornell. I took advantage of DiSC profile, the 360 assessment, coaching sessions, and interview prep. Nicole Woodard was extremely helpful in helping me hone in on my strengths and provided great insights on how I thought about my career."
What specific course or experience were you able to directly and immediately apply to your everyday work and how?
"Innovation & New Venture Creation was one course I was able to apply directly to my everyday job as a consultant. The first exercise we learned about targeting a customer segment. That was extremely helpful for me when I was advising a client on their existing procurement process. With the help of my client, we created a list of targeted stakeholders to interview and understand pain points to eventually provide a recommended course of action that our firm would eventually execute."
How did you manage the work/life/school balance?
"Before I started this program I received the support of my employer and direct supervisor, so they knew ahead of time what my commitments were on the weekends. Additionally, I had the support of my spouse. Having a shared calendar with my school commitments provided a structure for me to balance work/life/school."