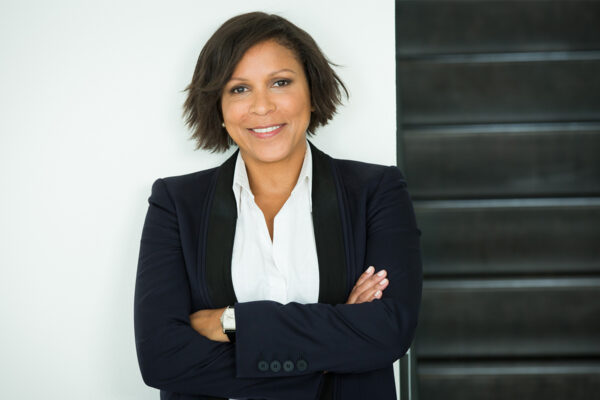 Angela Mwanza, MBA '00
Managing Director at UBS Private Wealth Management
Angela Mwanza earned her BA/MA in linguistics from the University of Konstanz, Germany. She earned her Johnson MBA in 2000.
Ms. Mwanza has over 20 years of experience advising substantial families and family offices, providing advice at the intersection of family, finance, and philanthropy. She has been active in the sustainable and impact investment space for most of her career and brings a unique experience and skill set to portfolio construction, family governance, legacy, and intergenerational wealth planning, as well as impactful philanthropy. Prior to joining UBS in 2008, Ms. Mwanza was a private banker at Lehman Brothers Private Investment Management and at Fleet Private Wealth, having begun her financial services career at J.P. Morgan Private Bank (Morgan Guaranty Trust). She was selected as a founding member of the United Nations Foundation Global Entrepreneurs Council (emeritus).
Ms. Mwanza has served on the Cornell Trustee Alumni Network and both the Johnson and Entrepreneurship at Cornell Advisory Councils. She was awarded the Wilbur Parker Award for her work in diversity and was recently selected as the recipient of the Robert J. Swieringa Service Award. She currently serves on the board of directors for the Cornell SC Johnson College of Business.
ANGELA MWANZA'S RESPONSES TO ENGAGEMENT AND ADVICE QUESTIONS:
1. What is it about Johnson, and your time here, that drives you to stay engaged? 
Johnson gave me vision and imagination and a thirst for knowledge that took me on a journey I never would have imagined for myself. And to be able to serve on the Advisory Council for the SC Johnson College of Business now, and several other Cornell boards and committees before this, not only keeps me connected to a community I love, enables me to continue the Cornell tradition my father began back in 1970, and it is a small way to show my gratitude, as well as contribute in ways that I hope may help other students find their paths.
2. What's your advice for current students, who will soon be business leaders taking on the world's most important challenges? 
Be kind. Be true to your values. Be a force for positive impact for the environment, society, and community.
3. What do you see as your most important role within the context of your work life?
Coming from one of the poorest countries in the world, I never imagined I would have the privilege of advising families of significant wealth. My most important role is to listen, and to help leverage investment, philanthropic, and family human capital to ensure that not just wealth, but also family values thrive for generations to come.