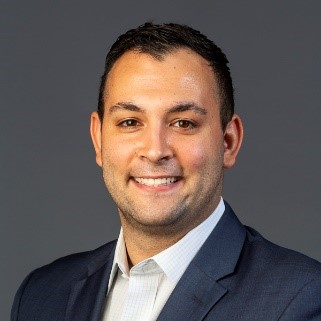 Chris Marino
Graduating Year: 2020
Current Title/Employer: Global Head of Performance Marketing & Media, Bloomberg Media Group
What attracted you to Cornell?
"As I researched EMBA programs, I was initially attracted to Cornell by its academic reputation and the immersive format of the program. What ultimately helped me make my decision was the Cornell community. After attending several admissions events and spending a day sitting in classes, it was clear that everyone was invested in me as an individual."
How did the team components of the program impact you as a professional?
"The emphasis on teamwork is core to the Cornell experience, having the opportunity to work with thought leaders across different industries taught me how to approach problems differently. It gave me the opportunity to learn from my classmates in areas where I needed to develop and pushed me outside of my comfort zone to grow as a leader."
In what ways have you expanded your network through Cornell?
"My network has expanded in every way following the program, both professionally and personally. From a professional perspective, I have developed an advisory board of people who I turn to for decisions in my career. On a personal front, I have developed relationships that will undoubtedly last a lifetime. The Cornell community extends beyond classmates, anyone I have reached out to has been open to connecting based on the alma mater we share."
What skills are necessary to possess to be a leader in global business and how did the program help you to develop or hone those specific skills?
"In business today, change is the only constant. As a leader, adaptability, communication, empathy, and resilience have become more important than ever. The integrated and sequenced curriculum puts these skills at the forefront of everything you do. Whether it is adapting to new concepts, communicating with your team/professors, or finding a way to balance work and school you are constantly growing as a leader."
How did the program prepare you for the leadership skills necessary to lead during a crisis?
"Leading during a crisis requires empathy, transparency, effective communication, and embracing the ever-changing role of technology. Cornell's program is designed to focus at the intersection of business and technology. Bringing to life the soft and hard skills that you need to make the most informed decisions using the data you have available to you. It also focuses on how to keep people inspired and invested in the vision along the way."