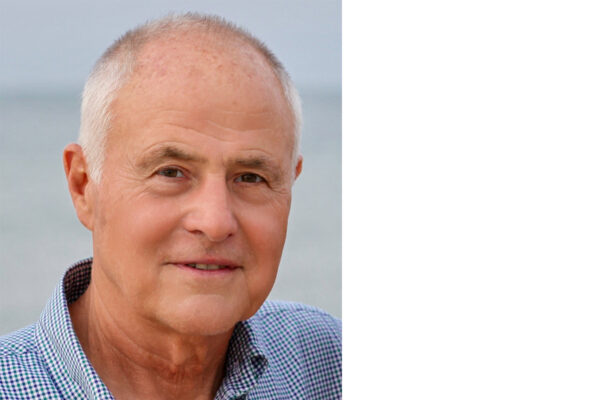 Jeffrey P. Parker '65, MEng '66, MBA '70
Jeffrey Parker holds three Cornell degrees: a Bachelor of Engineering '65, a Master of Engineering '66, and an MBA '70.
Mr. Parker has an extensive history of success as a serial entrepreneur, CEO, and active investor in financial services companies. In 1980, he founded Technical Data Corporation, a provider of financial analytic services for the institutional investor community. In 1983, he founded First Call Corporation. In 1986, he sold both these businesses to the Canadian publishing giant International Thomson (now Thomson Reuters) and became chairman and CEO of Thomson Financial, its financial services subsidiary. In 1990, Mr. Parker co-founded 38 Newbury Ventures, a venture capital firm focused on startup and early-stage companies, and in 1997, he co-founded CCBN.com (Corporate Communications Broadcast Network), serving as chairman and CEO until the sale of the company to The Thomson Corporation. He was named 2003 New England Entrepreneur of the Year by Ernst & Young in the Financial Services category. He currently serves as a board member or advisor to more than a dozen companies in New York, Boston, San Francisco, and Salt Lake City. In 2010, he was named to Inside Market Data's Hall of Fame.
Mr. Parker is a university Trustee Emeritus and a Presidential Councilor. He founded the Parker Center for Investment Research at Johnson and is a former chair of the Johnson Advisory Council. In 2003, he was elected to Johnson's Hall of Honor, the highest recognition that the dean can render in the name of the Johnson community.
JEFFREY PARKER'S RESPONSES TO ENGAGEMENT AND ADVICE QUESTIONS:
1. What is it about Johnson, and your time here, that drives you to stay engaged?
My degree from Johnson in 1970 (which at that time was Cornell's School of Business and Public Administration located in Malott Hall) provided me the foundation for a career in finance and entrepreneurship. Johnson also allowed me to apply most of my graduate work in engineering to the core requirements for my MBA. Hence, I was able to get my MBA in one year. Having just finished a two-year Army commitment during the Vietnam War, with little in the way of financial resources and twin 4-year-old daughters, being able to get an MBA in one year was important. I also had the opportunity to work closely with Associate Dean Dick West who went on to be the dean of the Stern School of Business at NYU. My work with Dean West and my time getting my business degree solidified my love for Cornell and provided the foundation for my involvement in Johnson ever since. "Johnson was the right place at the right time."
2. What's your advice for current students, who will soon be business leaders taking on the world's most important challenges?
The world that you are entering is very different than when I graduated in 1970. While I was faced with a nation significantly divided over the Vietnam War, you are entering a world that is being ripped apart by the divide between the top 5 percent of our population that is wealthy and the bottom 95 percent of our population that is struggling to keep their heads above water. You are also faced with a nation that has never been more politically divided. In addition, the internet, social media, apps, and email are ubiquitous in everyday life. You are also entering a world of artificial intelligence, climate change, blockchain and crypto currencies. While my advice to current students would certainly be to chase your dreams and continue to learn, it would also be to try to do what you can to help those not as fortunate as you are and to work toward bringing the nation closer—both politically and economically.
 3. What has been the most fruitful application of your natural skills, within the context of your career?
The common theme throughout my career was my ability to be laser focused on the goals that I wanted to achieve. While I don't believe that I am particularly smart, I have always been very organized and goal-driven. Even at 78 years old, I am working and engaged 24/7.