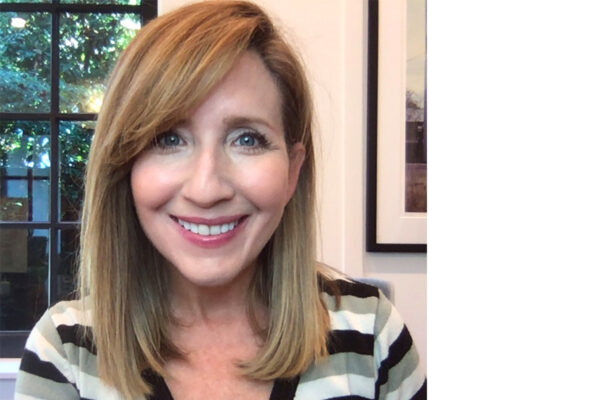 Jennifer Dulski '93, MBA '99
CEO and Founder of Rising Team
Jennifer Dulski received her Bachelor of Arts in psychology in 1993 and was a member of Phi Beta Kappa. She received her Johnson MBA in 1999 and was a Park Leadership Fellow. Her father, Robert Huret, earned his Bachelor's degree from the ILR School in 1965. Her sister, Deborah Huret Op den Kamp, earned a Cornell BA in American studies in 1996, and her husband, Len Dulski, earned his MBA in 1999.
Ms. Dulski has been leading teams for more than 20 years as an executive at both big tech companies and scaling startups, including Facebook, Google, Yahoo!, and Change.org. She is CEO and founder of Rising Team, an SaaS company that helps leaders develop more connected and successful teams by equipping them with tools to run plug-and-play team-building sessions on key leadership concepts. Her lifelong passion is centered around empowering people to reach their full potential. From a very early age, she was focused on bringing out the best in others, from her time as a crew coxswain to later teaching high school and founding and leading a breakthrough program to help motivated students be the first in their families to go to college. In addition to her role at Rising Team, she currently teaches management at Stanford Graduate School of Business, serves on several boards, and writes about leadership and the future of work as a LinkedIn Influencer. Her first book, Purposeful, about how each of us can be movement starters, is a Wall Street Journal bestseller.
Ms. Dulski has been a long-time donor to Johnson, including several larger, multi-year gifts, one to lead a matching campaign to support the Park Fellowship, and one to support a scholarship for diverse Johnson students. For several years, she served on the advisory board and has guest-lectured in various classes.
JENNIFER DULSKI'S RESPONSES TO ENGAGEMENT AND ADVICE QUESTIONS:
1. What is it about Johnson, and your time here, that drives you to stay engaged?
I appreciate what I learned in my time at Johnson from professors and fellow students, and from the experiences where I was able to practice different skills. In particular, I found the Immersion program to be valuable, and I regularly draw on many of the foundations I learned there. I still use many of the concepts I learned at Johnson, especially around more general themes, like how to make good decisions, be a strong negotiator, and be a thoughtful, inspiring leader. And I'm still close to many of the people I met at Johnson; it was so fun to catch up with so many people at our 20th reunion!
2. What's your advice for current students, who will soon be business leaders taking on the world's most important challenges?
I advise students to use the philosophy I call the 3 Cs—Clarify, Coach, and Connect. It's a framework for leaders to consistently do what great sports coaches do: articulate a clear vision and plan to get results, understand and develop each team member as an individual, and build their team into a cohesive unit. By centering your leadership around the combination of clarity and empathy, you will have a more engaged, connected, and effective team, increasing the chances of success for your organization.
3. What do you see as the most important issues that can be addressed by revised and revitalized approaches to leadership?
Everything we know about the world of work has shifted in the last 18 months. The world's future leaders will need to do more than just provide a paycheck, benefits, and perks; they must create an environment in which employees can thrive, both personally and professionally. The data is striking: 51 percent of all knowledge jobs will be remote or hybrid by the end of 2021 (Gartner), and nearly half of all employees are considering changing jobs in the next three to six months (Gallup). A recent McKinsey survey on The Great Resignation highlighted that employers don't understand what employees really want, which is to feel valued, have a sense of belonging, feel trust and care with their teammates, and to have meaningful opportunities for growth. With increased desire for more humanity at work, and increased focus around diversity, equity, and inclusion, new approaches to leadership can ensure the workplace truly makes everyone feel valued and supported, even as the world around us continues to evolve.