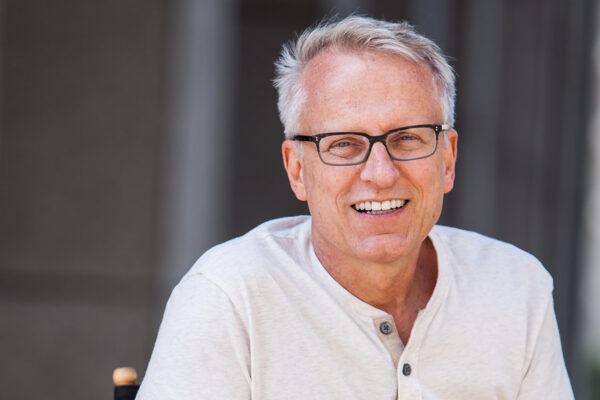 Larry Ruff, MBA '82
President and Chief Operating Officer at Fair Trade USA (FTUSA)
Larry Ruff received his Johnson MBA in 1982.
Mr. Ruff has built a career upon his passion for leveraging business as a platform for growth and good. For over 30 years, he has worked for purpose-driven organizations, from major global brands to small, medium, and large for-profit corporations, social entrepreneurs, and a variety of nonprofits—often simultaneously. Starting at Procter & Gamble, he went on to hold a variety of global leadership positions with Levi Strauss & Company, where he and his team received over 40 awards for innovation, brand-building, corporate social responsibility, diversity, and sustainability. He served as CEO and Board Director for the U.S. Healthful Food Council (EatREAL.org), from 2017-2019. Since 2014, he has worked at Fair Trade USA (FTUSA), a nonprofit that sets standards, certifies, and labels products that promote sustainable livelihoods for farmers and workers and protects the environment, becoming President and Chief Operating Officer in 2020. In this role, Mr. Ruff leads all operational aspects of Fair Trade USA's business, including standards, auditing and certification programs, impact measurement, human resources, technology, finance, producer and factory services, marketing, and sales and business development. He has also worked as a strategic advisor and board director for several Silicon Valley-based marketing technology startups, food business entrepreneurs, and major brands.
Mr. Ruff has been a member of Cornell University's Leadership Council on Combating Racism and Promoting Diversity, Equity, Inclusion and Belonging since September 2020. He is also the inaugural recipient of the Cornell SC Johnson Graduate School of Management's 2019 Distinguished Alumni "Out for Business" Award.
LARRY RUFF'S RESPONSES TO ENGAGEMENT AND ADVICE QUESTIONS:
1. What is it about Johnson, and your time here, that drives you to stay engaged?  
The people. From my time at Cornell's Graduate School of Business and Public Administration in the early 1980's until present day, I have been consistently impressed with the quality of the students, faculty, staff, and administration, and inspired by their shared commitment to continuous learning, collaboration, excellence, and "the greater good." Over the past 40 years, whether as a student, Captain of Procter & Gamble's Cornell Recruiting team, guest lecturer, financial contributor, and/or volunteer—the people, and my desire to give back to an institution that has given so much to me and others – has driven me to stay connected with Cornell.
2. What's your advice for current students, who will soon be business leaders taking on the world's most important challenges?
Whether in a for-profit or nonprofit enterprise, it is important to be clear about the higher-level purpose, key stakeholders, and values of your organization. These provide the foundation for growth and impact—and framework for sustained performance and success.
3. What do you see as the most useful of your unique talents within the context of your work life?
Two things. First, the ability to lead, collaborate, and work effectively with a diverse group of people. Diversity and Inclusion are not just the right thing to do—they are key to success for all types of organizations. Second, agility. We live in a dynamic and rapidly changing world. The ability to adapt to one's environment is essential to longevity and success.