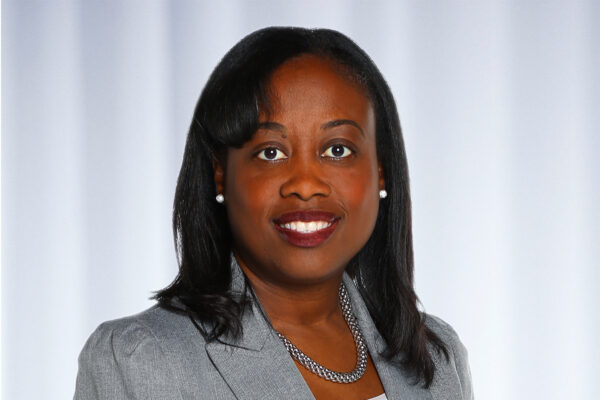 Marmeline Petion-Midy '95, MBA '00
Vice President, LFO of US Marketing at American Express
Marmeline Petion-Midy earned her Cornell BA in Economics in 1995, and her Johnson MBA in 2000.
With over 20 years of experience in finance with various companies, Ms. Petion-Midy currently serves as Vice President, LFO of US Marketing at American Express. Prior to joining American Express, she was vice president and business controller at OppenheimerFunds, responsible for new and existing product pricing, product profitability and FP&A activities for the sales and marketing organizations. With the acquisition of OppenheimerFunds by Invesco, she was tapped to be head of FP&A at Invesco supporting the global marketing team. Prior to OppenheimerFunds/Invesco, she was a senior analyst with General Motors' Treasurer Office in New York.
Ms. Petion-Midy serves Johnson as an Alumni Admissions Ambassador and has conducted informational reviews for undergraduate admissions. She currently serves on Johnson's  Advisory Board.
MARMELINE PETION-MIDY'S RESPONSES TO ENGAGEMENT AND ADVICE QUESTIONS:
1. What is it about Johnson, and your time here, that drives you to stay engaged? 
The close-knit community of teachers and administrators that reaches out and welcomes you with a hug when visiting. Classmates that I still connect with over dinner and drinks. A beautiful campus that always welcomes me back and feels like home.
2. What's your advice for current students, who will soon be business leaders taking on the world's most important challenges?
Do not focus as much on the perfect role or perfect company. Instead ensure that you are aware of all of the gaps that you have in your skill sets and make sure to close them. Truly take the opportunity to learn from your professors, fellow students, and community. Being a well-rounded professional will be your key to success, allowing you to truly be versatile and impactful.
3. What do you see as the most useful of your unique talents within the context of your work life?
My empathy serves me constantly in my work life. Having empathy provides me with the ability to build bridges, enabling me to find solutions that move the entire organization forward. My empathy gives me the ability to connect with my business partners and my colleagues and team members, to discern what is important to their strategy, to understand their stressors. When I can provide meaningful feedback and motivation, I'm able to help achieve overall company goals while maintaining an independent voice and driving business results.