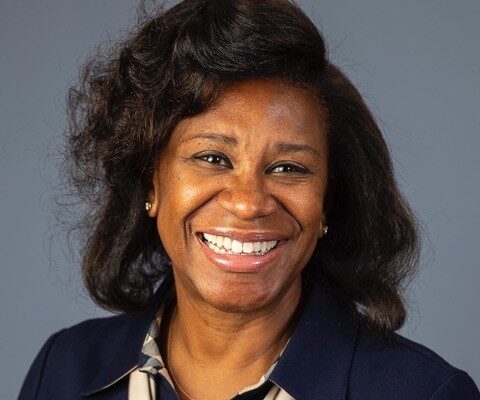 Monique DeFour Jones
Graduation year: 2020
Current title: Associate Chief of Labor and Delivery
Current employer: Northwell-LIJ
---
What was the catalyst for you to return to return to school for additional advanced degrees?
"Healthcare is rapidly changing. Having transitioned from a solo private practice into a large health system, I wanted to make sure that I had the necessary skills and tools to facilitate change in the industry. I needed to strengthen my knowledge in accounting, marketing and business strategy, bioinformatics and especially a deeper understanding of healthcare policies to initiate innovative change for good within the system."
How did the EMBA/MS in Healthcare Leadership prepare you for the leadership skills necessary to lead during a crisis?
"The EMBA/MS in Healthcare Leadership program provided us with the business competencies and interpersonal and soft skills to navigate through the challenges of the global pandemic, Covid-19. The program taught us to be agile in a rapidly changing environment where no one knew how to deal with a virus that was having a devastating effect on the patients community. Having to be innovative, a hospital at home program was created. Using the skills taught in operations, my department was able to create a safe environment for both our pregnant mother and the babies after birth."
How did the team components of the program impact you as a professional?
"The team component of the program focused on the importance of respect and trust both for oneself and for others, it was the key to collaboration. Collaboration is an important part of team work and the many team assignments strengthened the fundamental concepts and features of working in a team. It is important to remember that each person can bring a different level of expertise to the team and that open communication is the driving focus to achieving the goal."
Is there anything additional about your experience in the Executive MBA/MS in Healthcare Leadership program that you think would be helpful to share with prospective students?
"At the end of your two years, you will have all the skills and tools needed to initiate change in the healthcare industry. If asked if I would have chosen this program again, the answer is absolutely yes. The class of 2020 worked hard and played hard! I am proud to be an alumna of this program."