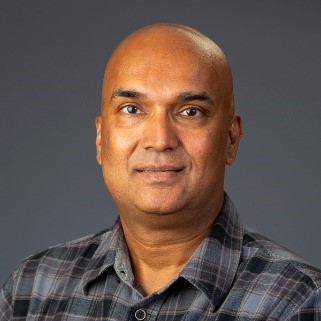 Natarajan Nellicherry
Graduating Year: 2020
Current Title/Employer: IT Director, Cartus Corporation & Founder, Dads Against Depression Inc
What attracted you to Cornell?
"Apart from the obvious Ivy League credentials, I was attracted to Johnson's immersive and collaborative EMBA-Metro NY course structure that contained weeklong residence sessions each semester at Ithaca and biweekly weekend schedule in NYC that allowed the cohort, administration and the faculty to mingle, network and get to know each other outside of the classroom."
Did you hold an advanced degree prior to pursuing your Executive MBA? If yes, what was the catalyst for you to return to school for an additional advanced degree? If no, what prompted you to pursue your Executive MBA?
"I had an Engineering Masters in Mechanical Engineering from Indian Institute of Science, Bangalore. Along with that I had 25+ years Info Tech industry experience prior to embarking on my Executive MBA. I realized an MBA program will provide me the opportunity to learn general administration concepts of running a business, beyond my targeted technology domain knowledge. I started exploring the opportunities around the NYC area and realized Johnson's Metro-NY program to be the best suited for me to learn these concepts as a collaborative team instead of as a competition."
How did the team components of the program impact you as a professional?
"The structured and the unstructured aspects of the MBA program allowed me to learn as much about myself as I learnt about the various teams I was part of and the other team members. This unique Johnson approach was very enlightening to me and allowed me to get better in understanding my strengths, my abilities and the opportunities that existed for me to get better as a professional and individually as a value adding team member. Johnson's EMBA program allowed me the opportunity to interact with a diverse group of highly talented, skilled and successful individuals. The humility everyone displayed and their willingness to go out of their way and help others was very eye-opening to me. I can honestly state that this focus on being humble and look for opportunities to assist and enable others to succeed has been the major take-away for me from this program."
What specific course or experience were you able to directly and immediately apply to your everyday work and how?
"The emotional, interpersonal and team building learnings were readily applied to my day-to-day work needs. Also, my learnings from the Operations, Finance and Strategy courses all heavily influenced my decision making and helped me become a better team leader in delivering value to my stakeholders."