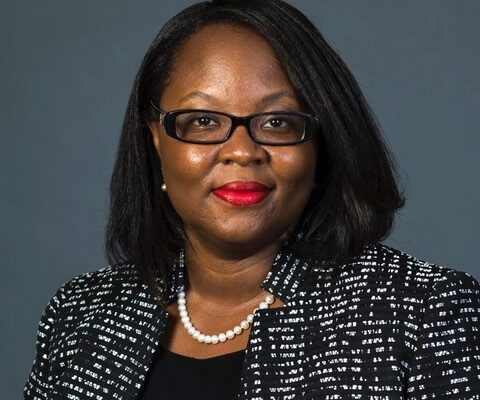 Natasha VanWright
Graduation year: 2019
Current title: AVP Care Management and Medicare Strategic Initiatives
Current employer: Healthfirst
---
What attracted you to Cornell?
"As a nursing leader, I knew that leadership within the healthcare industry comes with a set of high-stake challenges that require an advanced skill set. I was drawn to Cornell because of its unique offering of both an Executive MBA and MS in Healthcare Leadership. The Executive MBA curriculum offered opportunities to engage in rigorous business courses while the MS in Healthcare Leadership provided a framework to explore challenges that are unique to the healthcare industry. I sought a program that would foster an Ivy League learning environment of collaboration and found Cornell to embrace diversity of thought, culture and industry perspectives. The weekend and residential format provided a convenient way for me to pursue my EMBA/MS in Healthcare Leadership, be present for my family obligations and work full time."
What class had the biggest impact on you as a professional and in what ways?
"The Business Strategy course had the biggest impact on my professional career. The course provided me with the analytical tools needed to evaluate current strategies and develop new and effective population health strategies. The course allowed me to make the leap from program development to leading large strategic initiatives."
What skills are necessary to possess to be a leader in the healthcare industry and how did the program help you to develop or hone those specific skills?
"Successful senior healthcare leaders need a combination of business competence (ie. Strategic decision making) and interpersonal skills. Strategic decision-making is required to make sound decisions, particularly in situations that have high stake and long-lasting effects. Healthcare leaders must be able to analyze and weigh data and anticipate potential outcomes while balancing current demands. The Cornell EMBA/MS in Healthcare Leadership program offered programs in business fundamentals including strategy, data analysis and statistics. Senior healthcare leaders require empathy to connect with their staff by helping others feel understood and appreciated. The diverse Cornell EMBA/MS in Healthcare Leadership cohort arrangement provided a foundation to understanding and appreciating different perspectives across the healthcare landscapes that can be translated into creating strategic partnerships and leading diverse teams."
In what ways did your experience in the Executive MBA/MS in Healthcare Leadership impact your career growth?
"Self-awareness is a foundational component for great leadership. Perhaps one of the most valuable components of the program, was the time and tools to evaluate who I am as a leader. I developed and embraced my individual voice while gaining a better understanding of the endless possibilities of healthcare innovation. It was through the program that I understood that I could have even greater impact on the healthcare system. The skills gained in the program facilitated my career progression from a mid-level position in the healthcare provider space to a senior level position in NYCs largest health plan."