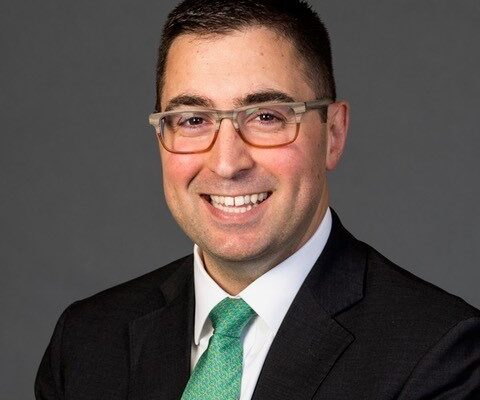 Nick Gavin
Graduation year: 2019
Current title: Vice Chair of Clinical Operations, Department of Emergency Medicine
Current employer: Columbia University Vagelos College of Physicians & Surgeons
---
Why did you choose a dual degree program?
"I felt–and continue to feel–like the Cornell MBA/MS program was unique in that it brought together leaders from both the health system and medical college as well as the business school. The interdisciplinary nature of the program lends itself to shaping leaders who will consider all perspectives."
What skills are necessary to possess to be a leader in the healthcare industry and how did the program help you to develop or hone those specific skills?
"First and foremost, the program's team model forced me to re-learn how to actively listen. The cohort's diversity provided many perspectives, all of which brought incredible value to my understanding and experience with the material. So many times, I'd say to myself, "I never would have thought of that." My greatest teachers were my classmates. Second, I learned the benefits of leading through followership. I distinctly remember one of our coaches saying, "Let the leader lead." We all have the opportunity to lead projects and initiatives in our professional lives. Being a good follower is just as important as being a good leader."
Did you find the diverse industry representation among your classmates to be useful for your professional perspective?
"This was critical for me. I did not want to be surrounded by [only] doctors and nurses. I already have their perspective! This was a crucial piece of the program's value to me."
How did the team components of the program impact you as a professional?
"I feel like I have 5 people in my corner at all times in my professional life. I had that before in my personal life, and now I feel more secure, more confident, and more comfortable. These are life-long friends."
How did the EMBA/MS in Healthcare Leadership prepare you for the leadership skills necessary to lead during a crisis?
"During a true crisis, leading with empathy is critical. During our recent challenges with the COVID19 pandemic, the cross-currents of our professional and personal lives were powerfully relevant. Leading without judgement and truly caring for your colleagues was emphasized in the program."