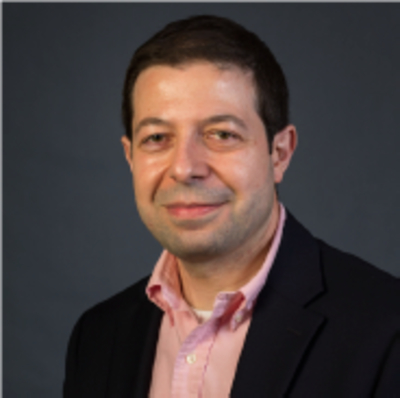 Roger Chahine
Graduating Year: 2019
Current Title/Employer: Founding Partner, Day223 Ventures
What attracted you to Cornell?
"Cornell's reputation as an Ivy League school was definitely very attractive. In addition, Cornell's MBA program, with its balanced academic content as well as its world-class faculty, were major factors I considered when choosing my MBA destination."
What was the most valuable component of the residential weeks in Ithaca?
"The sense of community and the complete immersion in Cornell's prestigious environment, with a cohort of professionals from a variety of backgrounds, were definitely the most valuable components of the residential weeks in Ithaca. It created a deep sense of camaraderie and helped us build lasting bonds beyond school days.
In what ways have you expanded your network through Cornell?
"Being in the MBA program helped me not just expand my network within my cohort of teammates (who are spread across several industries) and the various MBA programs that Cornell offers, it actually opened the door to the vast Cornell network, allowing me to connect with Cornell alums beyond business school and for them to reach out to me, too."
What skills are necessary to possess to be a leader in global business and how did the program help you to develop or hone those specific skills?
"Understanding macroeconomic shifts, being attuned to geopolitical developments, and identifying trends that will shape the future of innovation are all necessary skills to be a leader on the global business scene. The program's curriculum dedicates a special focus to business model innovation that transcends specific markets. In addition, the cosmopolitan composition of the cohort and faculty, the global business study module, as well as essential courses covering the latest technology (eg, fintech, blockchain, and AI) are all elements that helped me be more attuned to the global business scene."
How did your leadership style develop as a result of your experience in the program?
"By guiding me in the development of the analytical skills necessary to assess any business in any context, I am now a more well-rounded leader. Additionally, spending almost 2 years with professionals who are leaders in their respective fields gave me access to expert information and opinions, further opening my eyes to different perspectives that I would not have seen without being a Cornell MBA."