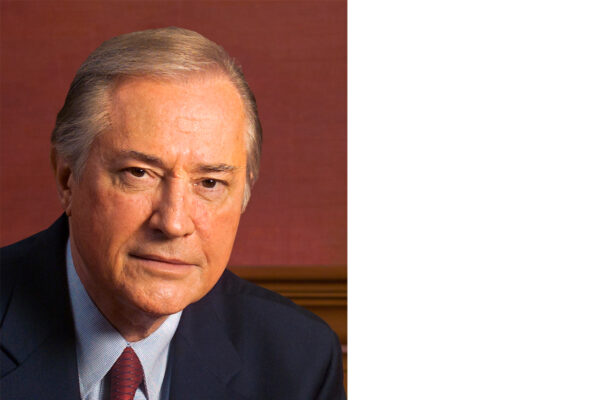 Roy H. Park Jr., MBA '63
CEO, and Director of Park Outdoor Advertising of New York
Roy H. Park Jr. earned his Johnson MBA in 1963.
Mr. Park is president, CEO, and director of Park Outdoor Advertising of New York, and president, chairman, and director of Triad Foundation. He began his career in advertising with J. Walter Thompson and then First Union National Bank Corps (now Wells Fargo). In 1971, he joined Park Communications, his father's multimedia empire, which eventually reached 25 percent of the American public with its radio, television, newspapers, and outdoor divisions. In 1988, he purchased Park Outdoor Advertising from his father. Beginning in 1998, he also served as vice president of Park Foundation, before splitting off in 2002 to form Triad Foundation to honor his father's legacy.
Mr. Park has served as a member of Johnson's Advisory Council since 1996 and was inducted into Johnson's Hall of Honor in 2004. He was also invited and agreed to serve as a founding member of the Cornell SC Johnson College of Business Leadership Council, and continues today. A Cornell trustee from 1999 to 2007, he was thereafter elected Trustee Emeritus and Presidential Councilor, the highest honor the university can bestow. Since 1995, he has also served on the board of directors and in the capacities of vice chairman and observer for the Boyce Thompson Institute for Plant Research, located on the Cornell campus. Mr. Park is a life member of Cornell's Epsilon of New York Chapter of the Sigma Phi Society.
Since 1997, he and his family have very generously supported the Roy H. Park Leadership Fellows Program at Johnson, honoring Roy's father, and benefiting more than 600 MBA students to date. Park Fellows, who are selected based on their leadership qualities, academic achievement, professional/personal life accomplishment, and commitment to community service and/or socially responsible business, receive a two-year full-tuition fellowship award.