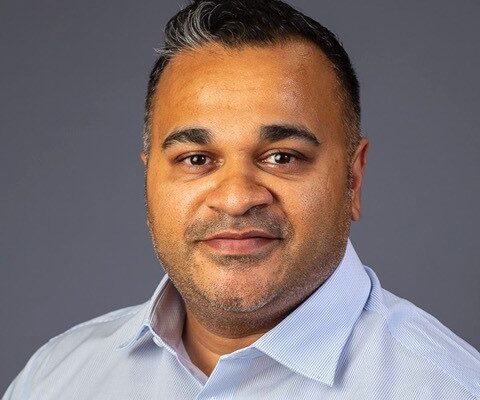 Trishul Patel
Graduation year: 2020
Current title: Director Tech Development & System Integration
Employer: New York-Presbyterian Weill Cornell
---
How did the EMBA/MS in Healthcare Leadership prepare you for the leadership skills necessary to lead during a crisis?
"At every turn, the program exposed us to projects/problems that we were challenged to tackle as a team. By going through those experiences, we gained insights into the perspectives, strengths, communication preferences/styles, and challenges of each team member. By doing this over and over, often in a short amount of time, especially during our first residential week, it became natural for us to be versatile leaders. Whether it was rolling up our sleeves and leading by example, or stepping back and trusting others to get critical tasks done, we became versed at responding accordingly."
What specific course or experience were you able to directly and immediately apply to your everyday work and how?
"Health Data Analytics gave me a knack for determining high-level needs for taking on an AI/ML project. It also allowed me to quickly discern when a product's promise on AI capabilities were actually possible/reasonable."
What resources (examples: team coaches, library, clubs) at Cornell did you find useful to your professional development?
"As an EMI (Emerging Markets Institute) fellow, I was able to expand my network and thinking more globally."
How did you leverage career coaching?
"The career coaches are an excellent resource for quick tips and tools. Most beneficial are the conversations with panelists and industry experts that they bring to the table. Through those, I've been able to expand my network, including many folks in talent acquisition."