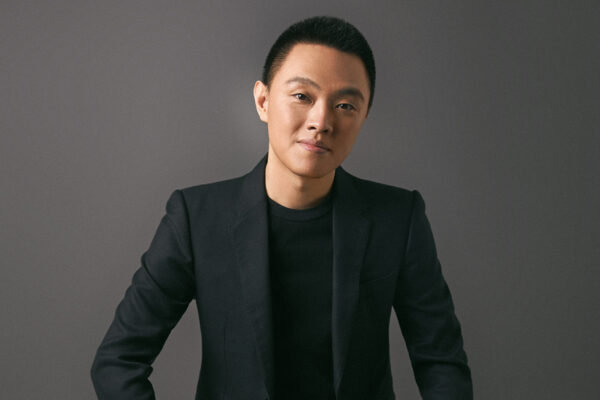 Ye Zhang, MBA '17
Founding Partner of Cyanhill Capital
The youngest alumnus featured in the Johnson 75th Anniversary campaign, Ye Zhang received his Johnson MBA in 2017.
Mr. Zhang started making angel investments in a series of ultra-high-return startups in 2012, starting Cyanhill Capital in 2015 and building it into one of the leading early-stage investment firms in China. Consistently achieving outstanding investment performance, he has received numerous honors from mainstream VC awarding institutions. Originally from China, he spent ten years studying classical music composition in Russia and became the first Chinese-born winner of the gold medal at the Prokofiev International Composition Competition. Mr. Zhang is a strong advocate of independent thinking and a believer in giving back to the community. He has been a visiting professor at the Communication University of China. He served as the inaugural president of the Cornell-Tsinghua Finance MBA alumni association, as well as the first-term director of the Tsinghua alumni subcommittee of Tsinghua University PBCSF. Since 2013, Mr. Zhang and Cyanhill Capital have also sponsored over 100 students from rural areas in China.
He currently serves as the Vice President of Cornell SC Johnson College of Business China Council of Alumni and also the honorary president of the Cornell-Tsinghua MBA Alumni Association. On graduation day in 2017, he made a generous gift to Johnson, in the form of an entry vestibule to the beautiful Breazzano Family Building in Collegetown.
YE ZHANG'S RESPONSES TO ENGAGEMENT AND ADVICE QUESTIONS:
1. What is it about Johnson, and your time here, that drives you to stay engaged?
I personally experienced Cornell's founding commitment to promote diversity and inclusion, and benefited from Johnson's open, collaborative, and innovative attempts at international cooperation. I am honored to be a "Big Red supporter" for the past six years, and will always be in the future.
2. What's your advice for current students, who will soon be business leaders taking on the world's most important challenges?
Try to put yourself in a bigger setting in the world, be friends with the wider world, and do not compromise easily or get convinced easily. Be wary of general consensus, and be skeptical about what others say about you, about how you should have been. When asked about what are the most important principles in business, I hope you would agree that it is kindness and fairness.
3. What do you see as the most useful of your unique talents within the context of your work life?
Do not deliberately cover up your differences because of weakness. Have an independent and differentiated philosophical view of the world. Only staying differentiated creates chances of being better.