Investing in the future of Colombia – and the Americas
11/22/2016
Supporting Johnson MBAs through decades of partnership with Colfuturo
by Irene Kim
---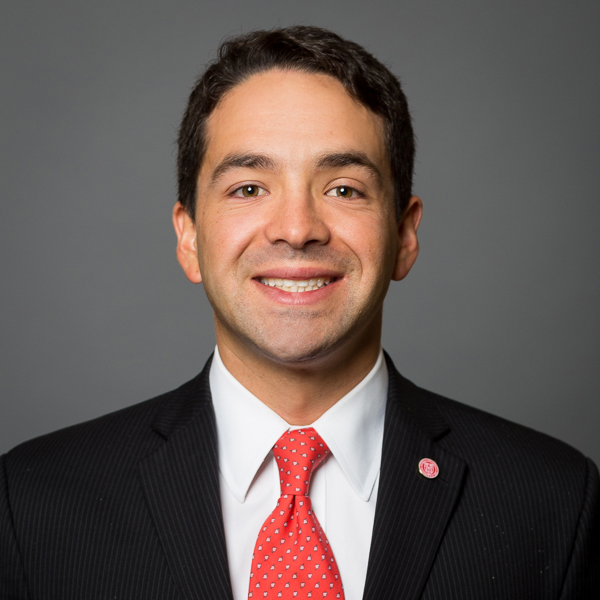 A native of Bogotá, Colombia, German Peralta, MBA '17 and Emerging Markets Institute (EMI) Fellow, wanted a top-quality MBA experience. Being a triathlete, he also wanted to be able to spend hours training in the great outdoors—a near impossibility in Colombia's crowded, congested capital.
Focusing his MBA search on small schools, primarily in small towns, German found that Johnson's combination of unmatched academics, flexible curriculum, close-knit community, and excellent career prospects, fit his criteria perfectly. And he fell in love with Ithaca. "I can ski, ride my bike, and run!"
Peralta's MBA is partly funded by Colfuturo , a foundation dedicated to helping talented Colombian students study abroad. A partnership between the government and private-sector companies of Colombia, Colfuturo annually provides loans of up to $25,000 per year to as many as 1,500 students pursuing graduate degrees in the United States. To encourage beneficiaries to contribute to their native economy, Colfuturo forgives a portion of the loan if awardees return after earning their degree.
In Cornell's 23-year relationship with Colfuturo, 13 Johnson MBAs and Executive MBAs (and 24 other Cornell graduate students) have received Colfuturo assistance. "Colfuturo helps us recruit excellent Colombian students by defraying the cost of the MBA," says Ann Richards, senior associate director of admissions.
Colfuturo also enhances Johnson's recruiting in Latin America by providing excellent screening. "We get candidates who are fluent in English, who can contribute immediately in class," says Richards. "They have attended the best schools, bring great professional work experience, and add tremendous cultural diversity. Colfuturo really narrows it down to the cream of the crop."
Peralta interned with McKinsey & Co. in Mexico City this summer, and after graduating he will return to the firm. He hopes to eventually establish his own consulting firm in Colombia, focusing on small and midsized enterprises, many of which have lagged the growth of the economy in the Americas.
Peralta sees huge opportunities for Colombian companies throughout Latin America. "I think the best way to help these companies is to establish a strong business network within Colombia to tackle local markets and reach beyond that, for example, to Venezuela, Ecuador, and Central America," he says.
Vice president for admissions at Johnson's Latin American Business Association, Peralta has been an energetic Johnson ambassador, acquainting Latin American applicants with Johnson's culture and community. "We called every admitted student to congratulate them and answer their questions," says Peralta. "For instance, many were married and asked about the living situation for their families."
"I'm having an amazing experience here at Johnson, and I hope the partnership with Colfuturo continues to grow," he says. "I've made great friends, we have such an interconnected network, my career goals are being met, and I can go outside and enjoy the outdoors in five minutes!"