The Emerging Market Multinationals Report (EMR) 2019 has been authored by Lourdes Casanova, Senior Lecturer, EMI Academic Director, and Anne Miroux, EMI Visiting Fellow, at the Emerging Markets Institute (EMI).
Download and read the 2019 EMR.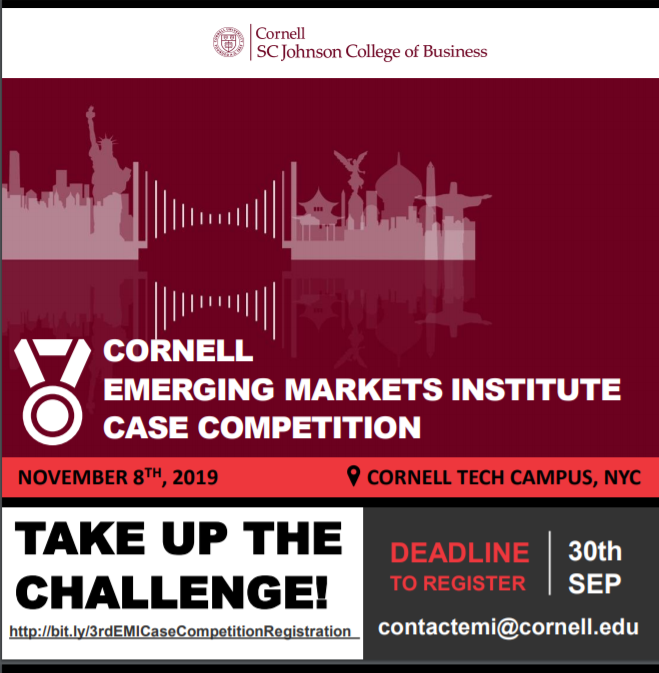 Along with the conference, the Third Cornell Emerging Markets Institute Annual Case Competition will be held on November 8th at Cornell Tech campus. The theme is 'Emerging Markets Multinationals entering new markets'. The competition will focus on identifying and answering questions that real businesses and management face in relation with Emerging Markets. Register for Cornell Emerging Markets Institute Case Competition before September 30th.
Emerging Markets Reshaping Globalization
EMI Fellows – Class of 2019
Congratulations to our EMI Fellows of 2019! The fellows celebrated their hard work at their Graduation Ceremony, held on May 24th in Sage Hall.
Emerging Markets Institute BusinessFeed
November 6, 2019
Mahrusah Zahin, MPA '20 (CHE), an EMI Fellow, reflects on her time in Pakistan with the Rural Support Programmes Network and women leaders in their communities.
November 1, 2019
Johnson alum German Peralta, MBA '17, reflects on his 2015 trip to China and compares the country's growth to emerging markets in Latin America.
October 23, 2019
Mobile payments dominate in China. The United States lags behind and remains loyal to traditional payment methods. Will we catch up?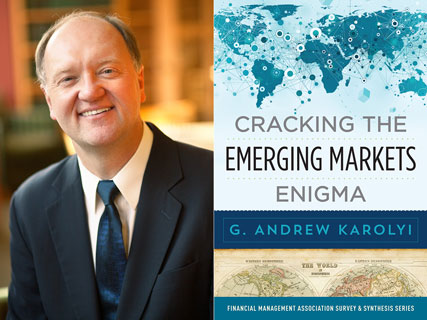 Johnson's Karolyi Releases Rankings of Emerging Markets for Investors
Research takes a first-of-its-kind look at the fundamental risks associated in investing in emerging foreign markets
Read More
December 10, 2019
I would like to thank everyone who made 2019 EMI Report a reality. Thanks to all of you. Thanks for being a wonderful co-author: Anne Miroux Thanks for valuable comments and inputs : Andrew Karolyi, Harold Bierman, Ravi Ramamurti…https://lnkd.in/e9PuvdT https://lnkd.in/geWNWzz 
Disclaimer
All the views expressed in the articles published in the Emerging markets Institute webpage are those of the author(s) and should not be taken as reflecting the views of the Emerging Markets Institute.