At the Intersection of Structure and Flexibility
by Bob Hatanaka, MBA '13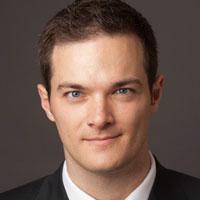 Having completed the first year of our two-year MBA program I can confidently say this experience has changed my life and prepared me for career success.
Although we all share this time with our classmates, each student's MBA experience is unique. We arrive with different backgrounds, needs, and goals. One of my favorite things about Johnson is how our program strikes a balance between structure and flexibility that allows students to maximize their MBA experience.
As members of the Two-Year MBA Program, we complete the bulk of our core coursework during the first semester at Johnson. 'The Core' is the foundation of our degree and something we all go through together; it is an opportunity to level set, bond as a class, and build a strong base of business knowledge.
In the second semester of first year we begin to focus more on our individual career paths. This process begins with the selection of an Immersion Learning Program, the first step in understanding how to use our business foundation in practice.
The Managerial Finance Immersion (MFI) is a series of lectures, case studies, and site visits that expose students to real-world lessons in finance and corporate strategy in preparation for jobs in corporate finance, leadership programs, and consulting. These experiences are unified by the shared knowledge from experienced practitioners. In this way, the gap between academia and practical experience is bridged successfully.
As a commercial banker, the combination of the core and the MFI was very effective at preparing me for success in my career. While the core armed me with knowledge and theory, the MFI helped me drive home my lessons by applying them to a familiar context.
As I continue my studies here in Ithaca as a second-year student I feel like a new man: confident and ready. Now with the benefit of a solid foundation, I have the great pleasure of pursuing the deeper understanding of business I know will serve me well in to the future. Most of all I feel grateful to be a part of this program and to have had the opportunity to learn from people who have lived the experience before me and are willing to share that valuable knowledge.