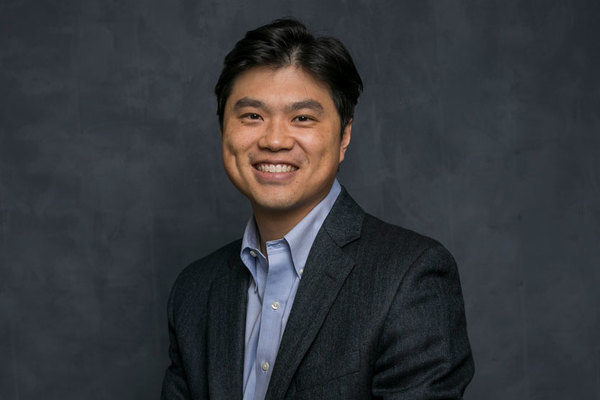 Clarence Lee
Assistant Professor
Breazzano Family Sesquicentennial Faculty Fellow
Interdisciplinary Theme
Innovation, Entrepreneurship & Technology
Behavioral Economics and Decision Research
Faculty Expertise
Entrepreneurship and Innovation
Machine Learning
Product Management
Brand Management
Contact
Samuel Curtis Johnson Graduate School of Management
607.255.9509
Biography
Professor Clarence Lee is an assistant professor of marketing and Breazzano Family Sesquicentennial Fellow at the Johnson Graduate School of Management. Clarence's research applies deep learning and Bayesian econometric techniques to digital marketing and customer analytics applications across various industries. He has spent the past ten years studying the drivers behind consumer adoption, usage and purchase dynamics of digital goods and services found in the start-up ecosystems of NYC and Silicon Valley.

His latest research interest is to help firms tackle digital transformation, and his most recent project focuses on employing novel artificial intelligence methods to enable customer analytics while preserving customer privacy. He currently teaches Digital Marketing, Data Analytics & Modeling, and the Strategic Product & Marketing Immersion (SPMI) at both the Ithaca and Cornell Tech campuses.

Clarence received his doctorate from Harvard Business School and holds undergraduate and graduate degrees in electrical engineering and computer science from MIT. His research has received recognition, including the Wyss Award for Excellence in Doctoral Research at the Harvard Business School, and the Clayton Dissertation Proposal Award from the Marketing Science Institute. He currently sits on the board of the ANA Education Foundation and has advised various data-driven start-ups.
Selected Publications
Gupta, Sachin; Kim, Sungjin; Lee, Clarence. "An Empirical Model of Multiple Forms of Charitable Giving" (in preparation).
Gupta, Sachin; Kim, Sungjin; Lee, Clarence. "Bayesian Synthetic Control Methods" (in preparation).
Lee, Clarence; Anand, Piyush. "Using Deep Learning to Overcome Privacy and Scalability Issues in Customer Data Transfer" (in preparation).
Lee, Clarence; Ofek, Elie; Steenburgh, Thomas. "Personal and Social Usage: The Origins of Active Customers and Ways to Keep Them Engaged" Management Science. 64.6 (2018): 2473-2972
Lee, Clarence; Menon, Anoop; Tabakovic, Haris. "Using Machine Learning to Predict High-Impact General Technologies" (in preparation).
Lee, Clarence; Kumar, Vineet; Gupta, Sunil. "Designing Freemium: Strategic Balancing of Growth and Monetization" (in preparation).
Lee, Clarence; Blair, Peter. "Disentangling Peer Effects and Economic Incentives in Customer Acquisition" (in preparation).
Elberse, Anita; Lee, Clarence; Zhang, Ling-Ling. "Viral Video: The True Reach of Online Video Advertisements" (in preparation).
Awards and Honors
Co-Winner, Professor of the Year (2015) Cornell Tech Johnson School Faculty
Recent Courses
NCC 5010/NCCY 5010 - Data Analytics and Modeling
NBA 6090 - Digital Marketing
NMI 5000 - Directed Reading and Research
AEM 4970 - Individual Study in Applied Economics and Management
NBA 6240 - Strategic Product and Marketing Immersion
Academic Degrees
PhD Harvard University, 2014