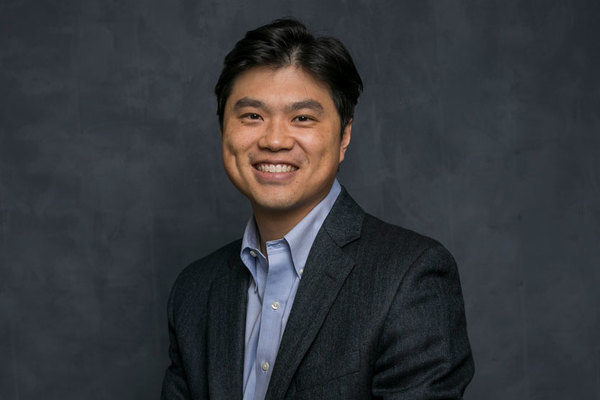 Clarence Lee
Assistant Professor
Breazzano Family Sesquicentennial Faculty Fellow
Interdisciplinary Theme
Innovation, Entrepreneurship & Technology
Behavioral Economics and Decision Research
Faculty Expertise
Entrepreneurship and Innovation
Business Analytics
Machine Learning
Technology Strategy
Industrial Organization
Applied Economics
Advertising
Information Systems
Economics
Innovation
Marketing
Quantitative Modeling
Bayesian Estimation
Data Science
Strategy
Contact
Samuel Curtis Johnson Graduate School of Management
607.255.9509
Biography
Professor Clarence Lee is an assistant professor at the Johnson Graduate School of Management, where he is a Breazzano Family Sesquicentennial Fellow. Professor Lee's research examines the drivers behind consumer adoption, usage, and purchase dynamics of digital goods, where he models consumer behavior using Bayesian statistics, structural econometrics, and machine learning techniques. Digital products and platforms, such as the ones produced by many Silicon Valley and NYC tech start-ups, are increasingly present in almost all consumer interactions. In such settings, understanding consumer choice and the dynamics of engagement and usage become critically important in order to acquire, serve, and retain consumers. He currently teaches Digital Marketing and Data Analytics & Modeling at both the Ithaca and Cornell Tech campuses.

Professor Lee received his doctorate from Harvard Business School and holds undergraduate and graduate degrees in electrical engineering and computer science from MIT. Prior to pursuing graduate studies, he has conducted nanotechnology research at IBM and space system design at MIT Lincoln Laboratory.
Selected Publications
Lee, Clarence; Ofek, Elie; Steenburgh, Thomas. "Personal and Social Usage: The Origins of Active Customers and Ways to Keep Them Engaged" Management Science. 64.6 (2018): 2473-2972
Lee, Clarence; Kumar, Vineet; Gupta, Sunil. "Designing Freemium: Strategic Balancing of Growth and Monetization" (in preparation).
Lee, Clarence; Menon, Anoop; Tabakovic, Haris. "Using Machine Learning to Predict High-Impact General Technologies" (in preparation).
Elberse, Anita; Lee, Clarence; Zhang, Ling-Ling. "Viral Video: The True Reach of Online Video Advertisements" (in preparation).
Awards and Honors
Co-Winner, Professor of the Year (2015) Cornell Tech Johnson School Faculty
Recent Courses
NCC 5010/NCCY 5010 - Data Analytics and Modeling
AEM 4095/NBA 6090 - Digital Marketing
NBAY 6090 - Digital Marketing
NMI 5000 - Directed Reading and Research
AEM 4970 - Individual Study in Applied Economics and Management
NBA 6240 - Strategic Product and Marketing Immersion
Academic Degrees
PhD Harvard University, 2014