Two-Year MBA Digital Marketing Intensive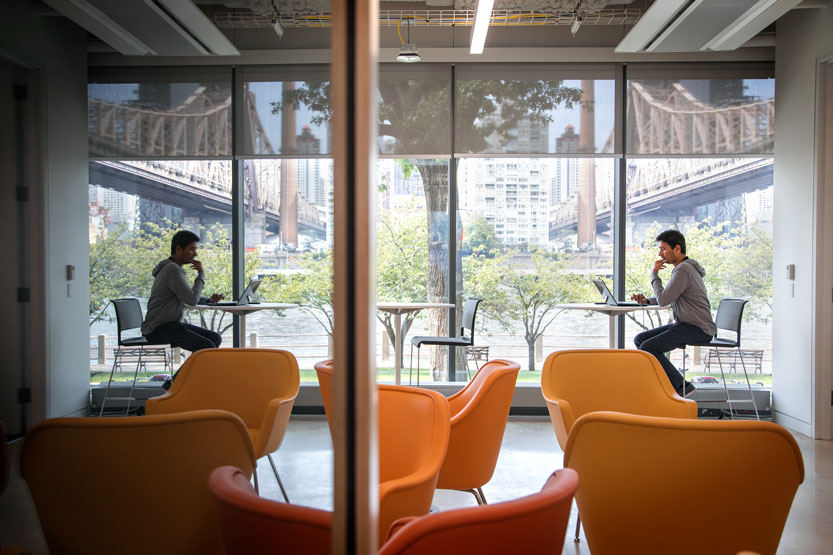 Position yourself at the cutting-edge intersection of brand strategy, creativity, and big data analytics
This intensive gives students a deep understanding of brand strategy, creativity, and data analytics to optimize the infinite options in digital marketing messaging, content, and distribution to increasingly narrower target audiences.
Career paths
The Digital Marketing intensive is designed for students preparing for careers in digital marketing with advertisers, digital agencies, e-commerce firms, or tech companies.
Curriculum details
The structure of the intensive includes three cutting edge courses taught over the first seven weeks of the spring semester. Coursework exposes students to the analysis and application of digital marketing platforms, analytical tools, live case studies from companies, and a project where students practice what they learn. Students work in teams across our residential MBA programs.
A sample of coursework includes:
Digital Marketing Platforms: Strategy, Creation, Measurement
Topics covered include strategy, creative, measurement, and optimization
Features presentations by technology leaders from Google, Facebook, LinkedIn, Snapchat, Twitter, Instagram, YouTube, Beabloo, Avande, voicebots, apps, VR, and Starcom Mediavest
Students study industry best practices and gain a thorough understanding of how to measure and optimize performance within a variety of platforms
Digital Marketing Analytics
Premier industry experts speak on a number of digital marketing and analytic topics
Students gain insight into areas such as website performances, e-mail campaign effectiveness, "viewability" of ads, data visualization, conducting target persona reports, brand sentiment and social listening, machine learning and predictive analytics, marketing mix optimization, and ROI and conversions
Students leave with an all-inclusive understanding of digital marketing
Digital Marketing Group Field Project
Students choose from four different categories of firm projects to work on including marketers/advertisers, digital advertising agencies, e-commerce platforms, and tech companies
Students work with real brands on real digital marketing projects, addressing industry challenges and issues
Each student will have the opportunity to work with individuals from the marketing firm, analytic firm, and at least one platform, on each project