Two-Year MBA: How We Develop Leaders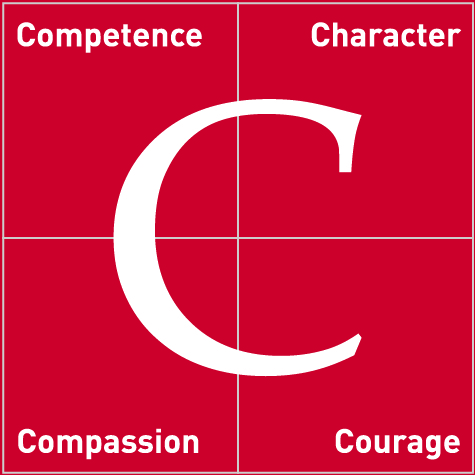 Johnson develops principled, self-aware business leaders. Our efforts are grounded in the Johnson 4Cs Leadership Framework:
Competence
Do you have the relevant knowledge and required skills?
Will your abilities and actions inspire trust and confidence?
Character
Are your values clear to yourself and to others?
Do you live your espoused values?
Do you stand on principle?
Compassion
Do you show individualized concern for those you lead?
Do you practice inclusive leadership?
Courage
Will you speak up?
Will you stand alone?
Will you do what is right, rather than what is easy?
We achieve this through a continuous, reinforcing cycle of instruction, experience, and review:
Instruction
The "Instruction" part of our learning cycle includes:
Experience
Review
Our leadership program demands introspection. "Review" is about:
Soliciting and giving feedback
Reflecting on your actions
Having opportunities for leadership coaching
Reflection begins right away when you come to Johnson for your MBA. Students take the Johnson 360 Leadership Assessment before they matriculate. The multi-rater instrument allows for a variety of feedback voices, giving students a way to define areas of strength and opportunities for further development so you can maximize your time at Johnson. All students have the opportunity to review their reports and to receive coaching as they work on their personal leadership development plans.
---
If you are ready to:
learn more about yourself;
practice leading teams under pressure and with real consequences;
receive meaningful feedback on your leadership; and,
use that feedback to become a more effective leader, then…
…you have found the right place for your MBA.