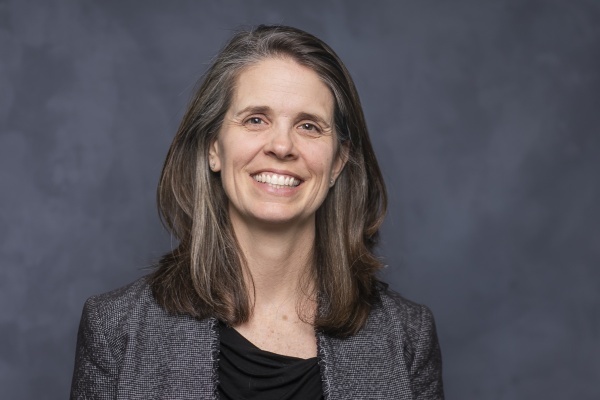 Laura Georgianna
Senior Lecturer
Donald F. Douglas Director of the Roy H. Park Leadership Fellows Program
Faculty Expertise
Leadership
Management and Organizations
Contact
Samuel Curtis Johnson Graduate School of Management
607.255.4104
Biography
Laura Georgianna is a senior lecturer in Management and Organizations, executive director of Leadership Programs and the director of the Roy H. Park Leadership Fellows program at Johnson. Through these roles, Laura oversees the articulation of Johnson's perspective on leadership and our strategy for building the leadership capability of each student within our MBA community. She teaches a wide variety of our leadership development experiences for students and used her training as an executive coach to provide one on one support to students throughout the MBA development journey.

Laura has spent her career working with leaders and their organizations to empower them to deliver results, grow the business, and achieve long-term goals. Most recently, she worked for Cornell's ILR school designing and teaching programs in intrapreneurial leadership for companies around the globe.
Before Cornell, Laura was senior director, organization capability and development at Welch Allyn, Inc., where she led talent management, leadership development, performance management, and organizational development for the firm. Prior to that, she held roles in executive education, transformational change, and organizational development at Merck & Co. Inc. She also spent a number of years with Thomson Financial (now Thomson Reuters) in Account Services leadership roles.

Laura received an MBA with distinction from Johnson, where she was a Roy H. Park Leadership Fellow, and an MILR from Cornell's ILR School. She holds a BA from the University of Rochester, where she graduated Summa Cum Laude.
Recent Courses
NBA 5700 - Core Teams Practicum
NMI 5000 - Directed Reading & Research
NBA 5926 - Johnson Experiential Leadership Expedition
NBA 5925 - Johnson Experiential Leadership Expedition
NMI 5040 - Johnson Leadership Fellows
NMI 5050 - Management and Leadership Skills Program
Academic Degrees
MILR Cornell University, 2004
MBA Cornell University, 2004
BA University Of Rochester, 1995