by Amador Zuazua, MBA '10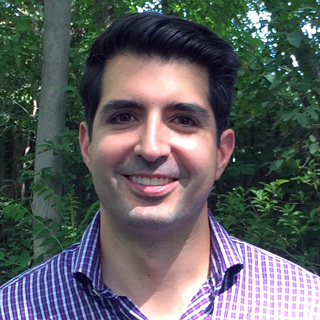 We all have different answers to that question. Maybe it is because the industry we are in requires an MBA to advance, we want to change careers, we want to become leaders, or better leaders, in our current jobs. Regardless of how you came to this decision, I'm pretty sure it took some thought. After all, it is an expensive venture given the cost of tuition as well as the opportunity costs left behind.
For me, it was a little bit of everything. I was stuck in a finance role where I couldn't see myself advancing without an advanced degree. I wanted to become a better leader to those I managed and had an interest in exploring different fields. Most importantly, I wanted to gain additional knowledge and skills in specific topics like finance, strategy and operations that would allow me to make better decisions throughout my career.
When I arrived at Johnson, I had no idea what my second semester focus might be. Having been pre-med in college, I was very much looking forward to enrolling in classes with topics yet to be explored. My first exposure to marketing came during the core, and it so happens that it was enough to peak my interest in exploring it further. I saw marketing as a skill that could be applied in anything I did going forward. It would help me know how to better position or sell a product/service, because as I see it, pretty much everything is sales. We are all trying to sell our products, service, and ourselves during our career search.
During the Strategic Marketing Immersion I experienced my first opportunity to work on a semester-long project, in a real-life situation, in a group setting. We gathered frequently to work on our project, review weekly assignments, and plan presentations. Some meetings were easy and went great, and others just weren't. Through all the trials and tribulations, it is during those intense, late-night sessions being stuck in a break-out room at Sage Hall that gave me the real-world experience I came to value after graduation and through today. I feel very well prepared and ready to act cool under pressure.
No matter what career path you choose to pursue after Johnson, know that with immersion learning you will gain highly valuable knowledge, crucial presentation skills, and problem-solving experiences that will put you one step ahead of your peers during your internship and in your career. The decision you made to acquire an MBA was/is the right one.