Strategic Product and Marketing
Strategic Product and Marketing Immersion (SPMI)
Learn to decode consumer behavior and apply insights to develop relevant, effective marketing solutions for real companies.
Overview
The strategic product and marketing "externship" provides students with real-world experience and accountability, as they are required to pitch tangible marketing solutions to clients. The immersion's deep dive into strategic marketing exposes students to marketing challenges faced by consumer-product, high-tech, and service companies and strengthens their skill sets for success.
Career Paths
Brand management
Product marketing
General management
A Sample of Companies Recruiting Here
Recent strategic product and marketing immersion students secured consulting internships and full-time management positions at a number of prominent companies, such as:
American Express
Colgate-Palmolive
General Mills
Johnson & Johnson
Mars
Procter & Gamble
SC Johnson
Unilever
Amazon
Hewlett-Packard
Highlights
Bloomberg Businessweek's 2016 Job Skills Report asked 1,251 job recruiters at 547 companies which business schools are best at producing job-ready graduates. Johnson ranked #1 for Leadership Skills in Consumer Products.
Curriculum Details
Students enrolled in this immersion work in teams on paid consulting engagements carefully scoped and designed by the immersion faculty in collaboration with company clients. Coursework focuses on strategic brand management and marketing research, but allow students to customize their experience through electives that focus on specific areas of interest. SPMI's dynamic curriculum includes:
Consulting project with real company clients
Core courses centered on strategic brand management and marketing research
Electives such as management cases, accounting, and other marketing areas
Key Skills Developed
The strategic product and marketing immersion cultivates and strengthens your skill sets with a special focus on:
Gathering and analyzing customer insights
Using data to develop and inform business strategy
Creative and innovative problem solving
Clubs & Associations
Take advantage of clubs, associations, and networking opportunities related to strategic marketing, such as:
Strategic Marketing Immersion at Work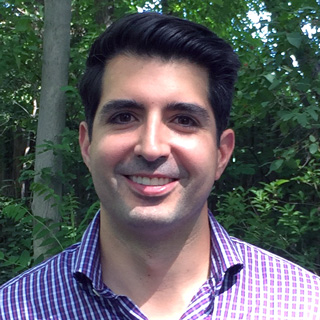 Why Get an MBA?
7/10/15


Amador Zuazua, MBA '10
Vice President, J.P. Morgan