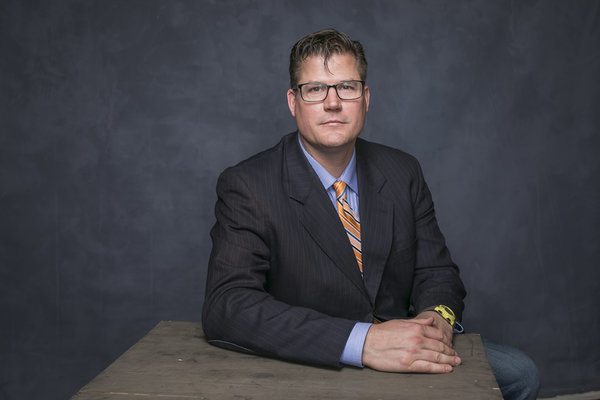 Faculty Area
Interdisciplinary Theme
Faculty Expertise
Entrepreneurship and Innovation
Contact
Samuel Curtis Johnson Graduate School of Management
607.216.8140
Website
Biography
Brad Treat is a visiting lecturer of management at the Johnson Graduate School of Management. A serial entrepreneur with deep Cornell roots, Brad was most recently the founding CEO of Mezmeriz, a high-tech company making interactive projectors and reality capture cameras to embed into mobile phones. Mezmeriz is based on patented MEMS technology developed by company cofounder Shahyaan Desai at Cornell. Previously, Brad was the Entrepreneur-in-Residence at Cornell University.

Brad was also the co-founder and CEO of SightSpeed, an innovative video and voice communications company. Together with co-founders Aron Rosenberg and Cornell Professor Toby Berger, Brad grew SightSpeed from a university research project into the world's premier video calling software. SightSpeed was profitably acquired by Logitech for $30MM.

Earlier in his career, Brad worked for eight years in the automotive industry in both the US and Spain, at Bowles Fluidics and GKN Automotive. He holds a degree in mechanical engineering from North Carolina State, and an MBA from the Johnson School.

A resident of Ithaca, Brad is faculty at Ithaca College, as well as Johnson, teaching practical entrepreneurship. With the loving support of his wife Kristin, he competes in long-distance Ironman triathlons in the "Clydesdale" division, has done a few Ironman triathlons, and has finished a handful of marathons without walking.
Recent Courses
AEM 3249 - Entrepreneurial Marketing and Strategy
MGMT 5640 - Entrepreneurship
NBA 5070 - Entrepreneurship for Scientists and Engineers
AEM 4000 - Grand Challenges Project
NBA 6860 - Startup Learning Series
NBA 5380 - The Business Idea Factory
Academic Degrees
MBA Cornell University, 2002