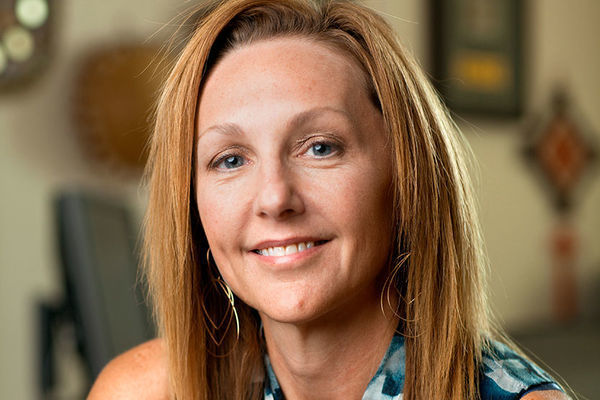 Elizabeth A. Mannix
Ann Whitney Olin Professor of Management
Faculty Area
Interdisciplinary Theme
Behavioral Economics and Decision Research
Faculty Expertise
Management
Leadership
Organizational Behavior
Management and Organizations
Psychology
Contact
Samuel Curtis Johnson Graduate School of Management
607.255.8512
Biography
Professor Elizabeth Mannix is the Ann Whitney Olin Professor of Management at the Johnson Graduate School of Management. Her research and teaching is focused on effective organizational performance, and the factors that make individuals motivated, high-performing leaders and team members. Specific topics include:a uthentic leadership, principled negotiation and influence, the role of emotional intelligence in business settings, organizational change, women in leadership, and diversity.

Professor Mannix is the author of over 50 peer reviewed articles, published in such journals as Administrative Science Quarterly, Psychological Science in the Public Interest, Organizational Behavior and Human Decision Processes, Journal of Experimental Social Psychology, Journal of Personality and Social Psychology, Journal of Applied Psychology, and the Academy of Management Journal. She is the co-editor of the 15-volume book series, Research on Managing Groups and Teams. Her work has been recognized by awards from organizations including the Academy of Management, Small Group Research, and the International Association for Conflict Management.

Mannix served as the associate dean for Executive MBA programs at Cornell University from 2012-2017. She also served as the director of the Institute for the Social Sciences from 2005-2008, established to promote interdisciplinary research and to increase the university's prominence in the social sciences. Mannix is also the recipient of Johnson's inaugural EMBA Globe teaching award, as well as the Faculty Research Award. She is a fellow of the American Psychological Society, the Society for Organizational Behavior, and The Academy of Management. She is currently an associate editor of the Academy of Management Review. Professor Mannix teaches and consults with firms, universities, and professional societies around the world.
Selected Publications
Yong, Kevyn; Sauer, Stephen; Mannix, Elizabeth. "Conflict and Creativity in Interdisciplinary Teams"Small Group Research. 45.3 (2014): 266-289
Li, L.; Yuan, C.; Mannix, Elizabeth. "Conflict, Transactive Memory and Creavity" (in preparation).
Behfar, Kristin; Mannix, Elizabeth; Peterson, Randall; Trochim, W. "Conflict in Small Groups: The Meaning and Consequences of Process Conflict"Small Group Research. 42.2 (2011): 127-176
Awards and Honors
Most Influential Paper Award (2016) Academy of Management
Faculty Research Award (2007) Johnson Graduate School of Management
EMBA Globe Award for Teaching Excellence (2001) Cornell University
Recent Courses
NBAW 5700 - Leadership and High Performance Teams
NBAE 5700 - Leadership and High Performing Teams
NCCW 5040 - Managing and Leading in Organizations
NCCB 5040 - Managing and Leading Organizations
Academic Degrees
PhD University of Chicago, 1989
BA Roosevelt University, 1983