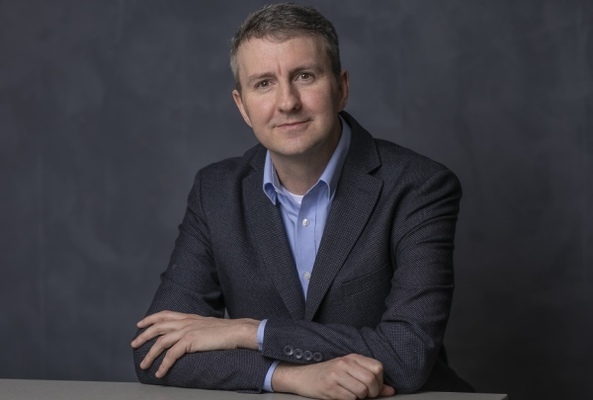 Faculty Area
Interdisciplinary Theme
Behavioral Economics and Decision Research
Faculty Expertise
Management and Organizations
Organizational Behavior
Leadership
Behavioral Research
Decision Making
Ethics
Top Teams
Contact
Samuel Curtis Johnson Graduate School of Management
510.502.0910
Biography
Angus Hildreth is an assistant professor of management and organization at the Samuel Curtis Johnson Graduate School of Management at Cornell University. He received his PhD in business administration (organizational behavior) from the Walter A. Haas School of Business at the University of California, Berkeley.

His research focuses on the effects of loyalty, power, and status on leadership, top-team performance, group functioning, and ethical decision making. He is interested in how power undermines collaborative performance in top teams, how loyalty can prompt ethicality and foster corruption, and how status affects individual well-being. His work has been published in academic journals, such as the Journal of Personality and Social Psychology, Organizational Behavior and Human Decision Processes, Psychological Bulletin, and Social Justice Research, and his research has been covered in various media outlets including Fast Co., Forbes, HBR, HBS Working Knowledge, NPR, and Quartz.

He graduated from the University of Cambridge with a master's degree in mathematics and has MBA and MS degrees in business administration from the University of California, Berkeley. He is a fellow of the Institute and Faculty of Actuaries (FIA) and worked for more than a decade as a consultant and actuary for Aon Consulting and PricewaterhouseCoopers (PwC) in London and New York. He spent two years working for PwC's Global CEO and Global Leadership Team managing the strategic agenda, internal communication, and information flow for the 18 most senior executives in a 150,000-person organization.
Selected Publications
Hildreth, J.A.D.; Anderson, Cameron. "Failure at the Top: How Power Undermines Collaborative Performance"Journal of Personality and Social Psychology, Ed. Eliot Smith, Ed. Jeffry Simpson, Ed. M. Cooper. 110.2 (2016): 261-286
Hildreth, J.A.D.; Gino, Francesca; Bazerman, Max. "Blind Loyalty? When Group Loyalty Makes Us See Evil or Engage in It"Organizational Behavior and Human Decision Processes. 132.1 (2016): 16-36
Anderson, Cameron; Hildreth, J.A.D.; Howland, Laura. "Is the desire for status a fundamental human motive? A review of the empirical literature."Psychological Bulletin, Ed. Dolores Albarracín. 141.3 (2015): 574-601
Recent Courses
NBA 6540 - Power and Politics in Organizations
Academic Degrees
PhD Haas School of Business, University of California, Berkeley, 2016
MS Haas School of Business, University of California, Berkeley, 2012
MBA Haas School of Business, University of California, Berkeley, 2010
MA Jesus College, University of Cambridge, 2000
Diploma Institute and Faculty of Actuaries, 2000
BA Jesus College, University of Cambridge, 1996