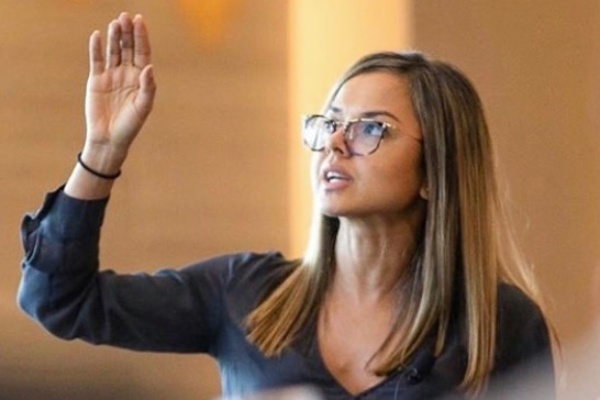 Michelle M. Duguid
Associate Professor
Associate Dean of Diversity, Inclusion, and Belonging
Faculty Area
Interdisciplinary Theme
Behavioral Economics and Decision Research
Faculty Expertise
Management
Organizational Behavior
Contact
Samuel Curtis Johnson Graduate School of Management
646.971.3830
Biography
Michelle M. Duguid is Associate Dean of Diversity, Inclusion, and Belonging and an associate professor of management and organizations at the Samuel Curtis Johnson Graduate School of Management at Cornell University. She received her MS and PhD in organizational behavior from Cornell University.

Professor Duguid has two broad, overlapping streams of research. Her primary area of research investigates the interplay of social status, power, politics, influence, and diversity in organizations, with a particular focus on the effect of social status, power, and inter- and intra-group relations on perceptions and interactions. Professor Duguid also does research which examines individual and group processes that affect creativity and the quality of decision-making. She serves on the editorial board of Organization Science, the Academy of Management Journal, the Academy of Management Review and Personnel Psychology.

Professor Duguid's research has been published in numerous academic journals, including Administrative Science Quarterly, The Journal of Applied Psychology, Organizational Behavior and Human Decision Processes, Organization Science, and Psychological Science. Her research has also been cited in many media outlets, such as Forbes, The New Yorker, Fast Company, NPR, the New York Times, and the Economist.
Recent Courses
NCCE 5040 - Managing and Leading in Organizations
Academic Degrees
PhD School of Industrial and Labor Relations, Cornell University, 2008
MS Cornell University, 2005
BS Howard University, 2003
BS Howard University, 2003