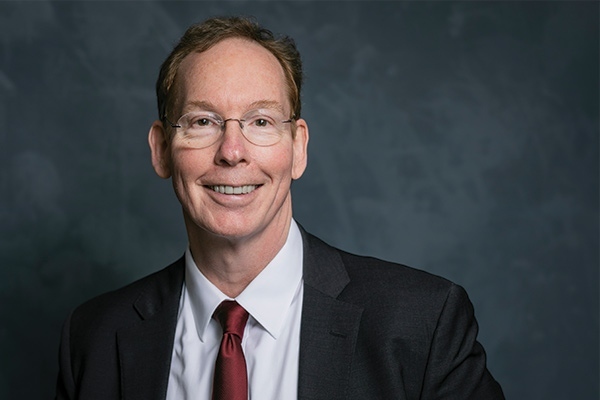 Mark W. Nelson
Professor
Anne and Elmer Lindseth Dean, Johnson Graduate School of Management
Faculty Area
Interdisciplinary Theme
Behavioral Economics and Decision Research
Faculty Expertise
Accounting
Behavioral Research
Decision Making
Auditing
Contact
Samuel Curtis Johnson Graduate School of Management
607.255.6418
Biography
Mark W. Nelson is the Anne and Elmer Lindseth Dean and Professor of Accounting at the Samuel Curtis Johnson Graduate School of Management at Cornell. He received his BBA degree from Iowa State University and his MA and PhD degrees from The Ohio State University.

Nelson's teaching focuses on corporate financial reporting and intermediate financial accounting at the MBA and undergraduate levels. He has received ten teaching awards, including Cornell's Apple Award for Teaching Excellence, the Russell Distinguished Teaching Award, and the inaugural Cook Prize for Graduate Teaching presented by the American Accounting Association. He is a coauthor (with Spiceland, Sepe, and Thomas) of a leading textbook, Intermediate Accounting.

Nelson's research examines psychological and economic factors that influence how people make decisions, interpret and apply accounting, auditing, and tax regulations, and trade in financial markets. His research has been published in scholarly journals in accounting and psychology, including the Accounting Review, the Journal of Accounting Research, Accounting Organizations and Society, Auditing: A Journal of Practice and Theory, and Organizational Behavior and Human Decision Processes. His research has been honored with the AAA's Notable Contribution to Accounting Literature Award, the Deloitte Wildman Medal for research that is judged to have made the most significant contribution to the advancement of the practice of public accountancy, AJPT's inaugural Best Paper Award for research that makes an outstanding contribution to auditing research, and the Johnson's Faculty Research Award.

Nelson served for four years on the Financial Accounting Standards Advisory Council of the Financial Accounting Standards Board (FASB). He also served three terms as an area editor of The Accounting Review and as a member of the editorial boards of many accounting journals. He was Johnson's Associate Dean for Academic Affairs from 2007–2010, overseeing the tenure-track faculty and research functions of the school.
Recent Courses
NBAT 6050 - Advanced Topics in Accounting
Academic Degrees
PhD Ohio State University, 1990
MA Ohio State University, 1989
CPA Iowa State University, 1985
BBA Iowa State University, 1985