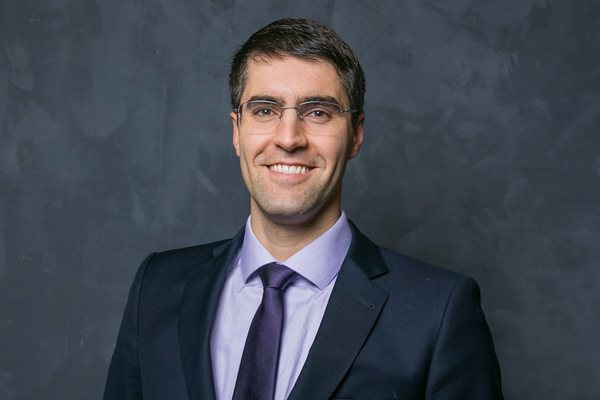 Faculty Expertise
Accounting
Investments
Quantitative Modeling
Financial Media
Contact
Samuel Curtis Johnson Graduate School of Management
607.255.4220
Website
Biography
Professor Nicholas Guest is an assistant professor of accounting at the Johnson Graduate School of Management. His research focuses on the market for public firms' financial data, especially earnings and textual disclosure.

He has two main streams of research. One examines the characteristics of the earnings, other accounting data, and text provided in firms' disclosures. The other focuses on the users of those disclosures, especially active equity investors and financial journalists. This work has been published in top academic journals, including The Accounting Review, Journal of Accounting Research, and Management Science.
Selected Publications
Drake, Michael; Guest, Nicholas; Twedt, Brady. "The Media and Mispricing: The Role of the Business Press in the Pricing of Accounting Information"The Accounting Review. 89.5 (2014): 1673-1701
Guest, Nicholas. "The Information Role of the Media in Earnings News"Journal of Accounting Research. 59.3 (2021): 1021-1076
Guest, Nicholas; Kothari, S.; Pozen, Robert. "Why Do Large Positive Non-GAAP Earnings Adjustments Predict Abnormally High CEO Pay?"The Accounting Review. (forthcoming).
Guest, Nicholas; Kothari, S.; So, Eric. "Flight-to-Earnings: The Role of Earnings in Periods of Capital Scarcity"Management Science. (forthcoming).
Awards and Honors
MIT Sloan Thesis Prize, First Place (2018) MIT Sloan
Deloitte Foundation Doctoral Fellowship (2017) Deloitte Foundation
BYU School of Accountancy Director's Award (2013) Brigham Young University
Beta Alpha Psi "Oustanding Officer" Scholarship (2012) Brigham Young University
Recent Courses
NBA 5090/LAW 5090 - Advanced Financial Statement Analysis
NBA 5060/LAW 6060 - Financial Statement Analysis
AEM 3520 - Financial Statements Analysis
Academic Degrees
PhD Massachusetts Institute of Technology, 2018
MS Massachusetts Institute of Technology, 2016
MAcc Brigham Young University, 2013
BS Brigham Young University, 2013