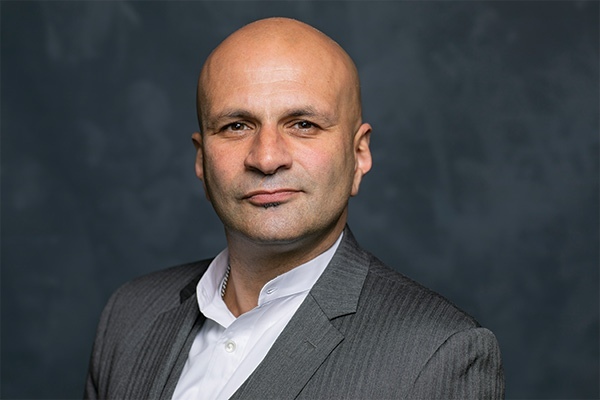 Faculty Area
Interdisciplinary Theme
Faculty Expertise
Global Business & Emerging Markets
Family Business
M&A and Alliances
Board Leadership and Governance
Contact
Samuel Curtis Johnson Graduate School of Management
Website
Biography
Rustom Desai visiting faculty at Cornell's SC Johnson College of Business, and offers the following classes:
• Strategic Alliances: This Strategy elective arms its students with real-world weapons to envision, negotiate, govern, manage, and exit alliances. Structured as a highly collaborative learning experience, students in class turn art into science as they learn real-world strategies to maximize the effectiveness of Alliances as a valuable tool to deliver enterprise goals. During the course, students are exposed to many aspects of building/managing alliances such as Partner Selection, Contract Negotiation, Governance and Exit.
• Family Enterprise Management & Governance: This is a must-take course for students that see a future engaging with Family Enterprises-be it as owners, managers, consultants or bankers. It lays the foundation for what is unique about them and goes deep on some of the many critical aspects such as Governance, Succession Planning, Raising External Capital, & Managing Conflict. The course is rich with his own insights developed while leading his Family Enterprise's generational transition, advising young Family Enterprise leaders, and negotiating/partnering with a plethora of Family Enterprises over the course of his career.

Rustom Desai brings to his role 25 years of demonstrated success as a technology executive. He spent most of his professional career with Corning Incorporated, where he held leadership positions of increasing impact across tech-heavy industries including Semiconductors, Consumer Electronics, and Telecommunications. He has repeatedly delivered dramatic growth through building strong and diverse global teams, and has deep experience in General Management, Product Management, M&A & Global/Emerging Markets. As a global citizen, he has lived and worked in the US, China, Taiwan and India.

Rustom Desai is also a trusted director with extensive expertise serving on Public, Private, JV and Family Enterprise boards.
• He Independent Director of a publicly traded, woman run, family-controlled company. He is recognized as a big proponent of global growth.
• He has been on several JV boards as Corning's representative. In each case, he has driven outcomes core to Corning's objectives, while ensuring the alliance itself stays on track.
• Rustom is on several advisory boards including the Emerging Markets Institute (Johnson) and the Praxis Center for Venture Development at Cornell.
Recent Courses
NBA 4720/NBA 6720 - Family Enterprise Management and Governance
NBA 6530 - Strategic Alliances
Academic Degrees
MBA Cornell University, 1995
BE Delhi College of Engineering, 1993