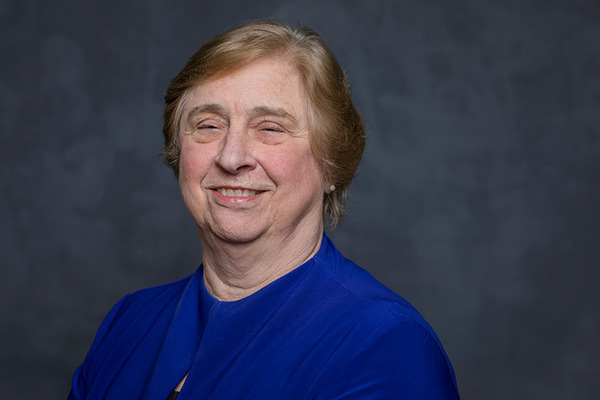 Faculty Area
Interdisciplinary Theme
Faculty Expertise
Consulting
Business Analytics
Leadership
Strategy
Technology Strategy
Operations Management
Contact
Samuel Curtis Johnson Graduate School of Management
607.255.0072
Biography
Randy L. Allen is a senior lecturer of management, and consultant in residence at the Samuel Curtis Johnson Graduate School of Management. She is also an emeritus member of Johnson's Advisory Council. She is the advisor to the consulting club and faculty for BR Consulting. She is a frequent contributor to the press on retail issues.

She currently teaches a management practicum course, in which students work with Fortune 500 companies on projects during the fall semester. She also teaches a Management Consulting Essentials class for non-Johnson students and Problem Solving Project Course for Consulting. She focuses her teaching on the marketing, global, technology and strategy discipline.

Allen spent more than 22 years with Deloitte Consulting, focusing on consumer business and serving clients in the retail, distribution, consumer goods, and apparel manufacturing industries. Her consulting included strategy, technology, and operations. She is the author of Bottom Line Issues in Retailing, POS Current Trends and Beyond, OCR Cost Benefit Guide, and numerous articles and speeches in the industry.

Most recently, she worked with Kmart Corp. (Troy, Michigan) in a variety of roles, including senior vice president of strategic planning and business initiatives, executive vice president for strategic initiatives, chief diversity officer, and executive vice president of strategic planning and CIO. Allen was responsible for several notable initiatives involving infrastructure, supply chain, marketing, business analysis, and strategic planning, which resulted in considerable improvements in productivity and profitability. She was also chairman of the board of Bluelight.com LLC, Kmart's initial joint venture and then subsidiary for e-commerce and internet service. She led the restructuring of that business, putting it on the path to profitability. Allen previously worked for Phillips-Van Heusen Corp., Boeing Computer Services, and IBM. She holds a BA in physics from Cornell.
Recent Courses
NMI 5080 - BR Consulting
NBA 5780 - Consulting Problem-Solving Process
NMI 5000 - Directed Reading & Research
NBA 5690 - Management Consulting Essentials
Academic Degrees
BA Cornell University, 1968