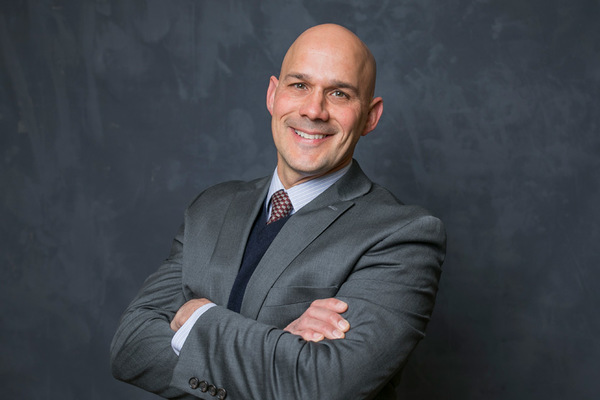 Faculty Area
Interdisciplinary Theme
Behavioral Economics and Decision Research
Faculty Expertise
Organizational Behavior
Management and Organizations
Leadership
Entrepreneurship and Innovation
Behavioral Research
Management
Strategy
Groups and Teams
Contact
Samuel Curtis Johnson Graduate School of Management
607.255.7413
Biography
Stephen Sauer's research and teaching activities focus on issues of leadership, team processes, entrepreneurship, and status and diversity in management. His work has been published in a number of academic journals including Leadership Quarterly, Organization Science, Journal of Applied Psychology, and Human Resource Management. His research has also been featured in a variety of mainstream media outlets including The Wall Street Journal, Harvard Business Review, Forbes.com, and USA Today, among others.

His teaching experience includes courses in Leadership, Strategy, Negotiations, and Organizational Behavior at both the undergraduate and graduate levels, and he has extensive experience leading executive education workshops and seminars for a number of major corporations. He is also an Entrepreneur in Residence at Cornell's Center for Regional Economic Advancement and Rev: Ithaca Startup Works and is a member of the teaching team for the NSF Innovation Corps national program.

Dr. Sauer graduated with a PhD in Management and Organizational Behavior from Cornell University, where he also earned an MBA and a Master's in Business and Policy Administration. He also holds a Bachelor's degree in Aeronautical Engineering from Rensselaer Polytechnic Institute. Prior to embarking on an academic career, he worked as an organizational change consultant and as a plant manager, after serving for seven years as an armored cavalry officer in the US Army.
Recent Courses
AEM 4665 - Business Management Simulation
AEM 4660 - Business Simulation
NBA 5710 - Cornell Management Simulation
NBAB 5710 - Cornell Management Simulation
AEM 1200 - Introduction to Business Management
NMI 5040 - Johnson Leadership Fellows
NBAW 5710 - Management Simulation
NCCW 5040 - Managing and Leading in Organizations
NCC 5540 - Managing and Leading in Organizations
AEM 3000 - Working Together: Project Development and High-Performing Teams
Academic Degrees
PhD Samuel Curtis Johnson Graduate School of Management, Cornell University, 2008
MS Cornell University, 2007
MBA Samuel Curtis Johnson Graduate School of Management, Cornell University, 2001
BS Rensselaer Polytechnic Institute, 1991