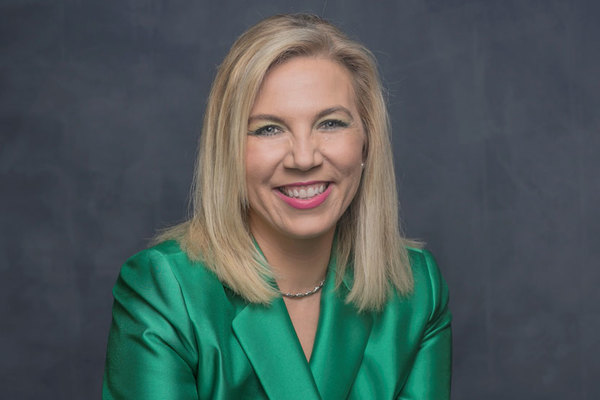 Faculty Area
Interdisciplinary Theme
Innovation, Entrepreneurship & Technology
Faculty Expertise
Management Communication
Crisis and Risk Communication
Strategic Communication
Executive coaching and training
Contact
Samuel Curtis Johnson Graduate School of Management
607.255.4852
Website
Biography
Theomary Karamanis is an international award-winning communication professor and consultant, specializing in management and leadership communications, strategic communication, risk and crisis communication, and health communication. She is currently a senior lecturer of management communication at the Samuel Curtis Johnson Graduate School of Management at Cornell University. She also serves as the vice chair for the Global Communication Certification Council (GCCC); a member of the Advisory Board of The Warning Project (a non-profit international partnership devoted to emergency communications); and a member of the Caribbean Public Health Agency's Technical Advisory Committee on Communications.

Her academic background includes a PhD in communication studies, a Master of Arts in mass communication, and a post-graduate certificate in telecommunications–all from Northwestern University, as well as a bachelor's degree in economics from the Athens University of Economics and Business. She also holds professional certifications as a Strategic Communication Management Professional (SCMP), an adult trainer, online facilitator, and professional program instructor.

Dr. Karamanis has 20 years of global experience both in business and academe, having worked in the USA, Europe, the English and Dutch Caribbean, the Middle East, and Canada. She has been actively engaged in various industries (government, private, and non-profit) and fields of expertise, including corporate communication, consulting, higher education administration and teaching, executive training, media, and research. In 2007 she co-founded AKADREM, Inc., a US-based boutique consulting firm with international clientele stemming mainly from the finance and engineering industries; she served as the company's president and managing partner until 2014.

She is the recipient of numerous professional marketing and communication awards, including a Comm Prix Award, six Gold Quill awards, six Platinum MarCom Awards, and three Silver Quills. Her superior academic performance has also been recognized by the Teaching Excellence Award of the Accreditation Council of Business Schools and Programs, a global accreditation organization. She is the author of numerous papers on communication, as well as teaching and learning, while she also regularly delivers presentations at international conferences and other business forums.
Selected Publications
Karamanis, Theomary. The Role of Culture and Political Institutions in Media Policy: The Case of Television Privatization in Greece. Hampton Press. (2003)
Marquis, E.; Holmes, T.; Apostolou, K.; Centea, D.; Cockcroft, R.; Knorr, K.; Maclachlan, J.; Monteiro, S.; Karamanis, Theomary. "SoTL Research Fellows: Collaborative Pathfinding Through Uncertain Terrain"Canadian Journal for the Scholarship of Teaching and Learning. 8.3 (2017)
Karamanis, Theomary. "Globalization, Cultural Imperialism and Media"The Crisis in Human Relations and Continuing Education, Ed. I. Kitsaras. Open University Press. (2005)
Karamanis, Theomary. "Americanization of Greek Television: Myths and Reality"Marketing Week. (2004)
Karamanis, Theomary. The Privatization of Greek Television: Economics, Regulation and Policy. Northwestern University Press. (1999)
Wildman, S.; Karamanis, Theomary. "The Economics of Minority Programming"Investing in Diversity: Advancing Opportunities for Minorities and the Media, Ed. A. Korzick Garmer. The Aspen Institute. (1998)
Awards and Honors
2017 IABC Gold Quill Award (2017) International Association of Business Communications
2016 Platinum MarCom Award (2016) Association of Marketing and Communication Professionals (AMCP)
2015 Silver Leaf Award (2015) International Association of Business Communicators (IABC)
2014 Gold Quill Award (2014) International Association of Business Communicators (IABC)
Comm Prix Award (2013) Global Alliance of PR and Communications Professionals
Recent Courses
NBA 6682 - Crisis Communications for Business Leaders
NMI 5000 - Directed Reading & Research
NBAW 5680 - Management Communications
NBAB 5680 - Management Presentations
NBA 5680 - Management Presentations
NBA 5670 - Management Writing
Academic Degrees
PhD Northwestern University, 1999
MA Northwestern University, 1996
BS Athens University of Economics & Business, 1995