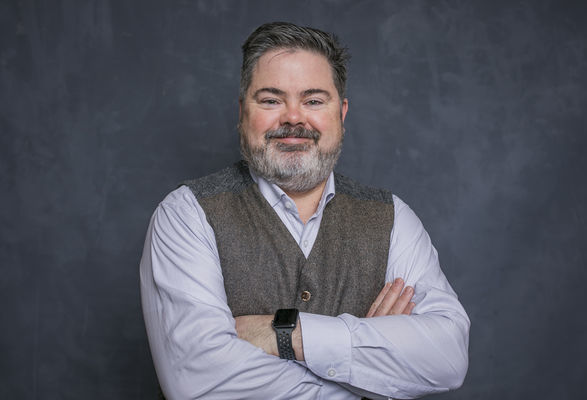 Tom Schryver
Visiting Lecturer
David J. BenDaniel Faculty Advisor for the BR Ventures Fund
Faculty Expertise
Asset Management
Entrepreneurship and Innovation
Innovation
Investments
Management
Management and Operations
Technology Strategy
Contact
Samuel Curtis Johnson Graduate School of Management
607.255.3265
Biography
Tom Schryver teaches entrepreneurship and venture capital at Johnson, where he serves as the David J. BenDaniel Faculty Advisor for BR Ventures. An entrepreneur and angel investor who has served as a startup founder and senior executive of high-growth companies, Tom has structured new companies and raised capital in the form of private venture capital and venture debt, as well as grants and loans from local, state, and federal agencies. Previously, he was an investment banker and institutional investor, leading a private family foundation to top-quartile investment returns.

In addition to teaching at Johnson, he serves as the Executive Director of the Center for Regional Economic Advancement (CREA) at Cornell, part of Cornell's Office of the Vice President for Research and Innovation. In that role, he directs the National Science Foundation-funded IN I-Corps Hub and is the Hub's lead instructor and serves on the NSF I-Corps Hub Council. At CREA, he oversees a portfolio of programs that help people start and grow new businesses, including the IN I-Corps Hub, Rev: Ithaca Startup Works and the Southern Tier Startup Alliance; and Grow-NY, Empire State Development's $1m food and ag innovation competition.

He serves as chair of the Business Incubator Association of New York State, on the boards of Tompkins County Area Development, Britnell Ventures, Fig Medical, and sits on the Southern Tier Regional Economic Development Council, where he co-chairs its innovation working group.

Tom has an AB from Cornell University and an MBA from the Johnson School at Cornell, where he was a recipient of the Albert J. Fried Fellowship for Leadership and Academic Excellence. He is a Chartered Financial Analyst (CFA).
Recent Courses
NBA 5075/LAW 6114 - Big Red Ventures
NBA 5115 - BR Tech Strategy
NBAB 5710 - Cornell Management Simulation
NBAE 5710 - Cornell Management Simulation
NBAY 5300 - Entrepreneurial Finance
NBA 5305 - Entrepreneurial Finance: Valuation and Term Sheet Design
NBA 6395 - Entrepreneurial Mindset
NBA 5185 - Green Tech Innovation in Practice
NBAE 6830 - Innovation and New Venture Creation
NBAY 5301 - Introduction to Entrepreneurial Finance: Firm Valuation and Term Sheets
NBA 5175 - Life Science Entrepreneurship in Practice
NBA 3000 - The Business of Entrepreneurship
NBA 5640 - The Business of Entrepreneurship
Academic Degrees
MBA Cornell University, 2002
BA Cornell University, 1993