Johnson, sponsor at Fourth Annual Cornell China Conference 2015
04/10/2015
Keynote speaker Dean Soumitra Dutta to share latest news on initiatives in China
---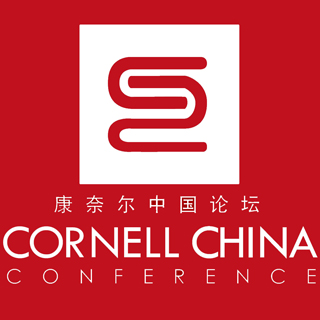 The Samuel Curtis Johnson Graduate School of Management is proud to announce its first-time sponsorship of the fourth annual Cornell China Conference 2015 to be held on the Cornell campus in Ithaca, NY, April 18 and 19, 2015. The conference is intended to provide a forum for presentations and discussion about China and was originally founded by Cornell undergraduates and graduate students of the Cornell China Club.
Nearly 750 attendees comprised of 30 renowned speakers, 700 Cornell students and 20 high profile media, plan to attend. Prominent speakers include Cornellian Teddy Zhang '96, Founder and CEO of HUBS1, Gang Yu, Founder and CEO of Yihaodian, Olympiad Xing Aowei and the Anne and Elmer Lindseth Dean and Professor of Management, Soumitra Dutta. Panelists will address such topics as China's economy, China-U.S. relations and China's next wave of healthcare reform, to mention a few.
"We hope this year's conference will prove to be one of distinction," said Carter Hou '17, Vice President of the Cornell China Club. "We're thrilled that Johnson at Cornell is taking an active role in this event and hope to continue this important partnership."
Keynote speaker Dean Dutta plans to share the latest news relating to the launch of the Cornell-Tsinghua MBA/FMBA program in Beijing on May 5, 2015, and other news about Johnson's activities and partnerships in China.
"As Johnson continues to grow and expand programming abroad in places such as China, we welcome such opportunities as the China Conference to engage with new audiences and build our network," said Dean Dutta. "We hope to be a part of this event for years to come."
Academic Dean of China Initiatives at Johnson, Ya-Ru Chen, has managed executive education programs with universities in China over several years, in addition to playing a critical role in getting the Cornell-Tsinghua dual degree off the ground.
"I'm very passionate about building relationships with universities and businesses in China on behalf of Johnson," said Academic Dean Chen. "To see the dual degree program come to fruition is certainly one of the highlights of my tenure. We're looking forward to a successful conference and the opportunity to share news about all of Johnson's activities with our China partners."