Dean's Welcome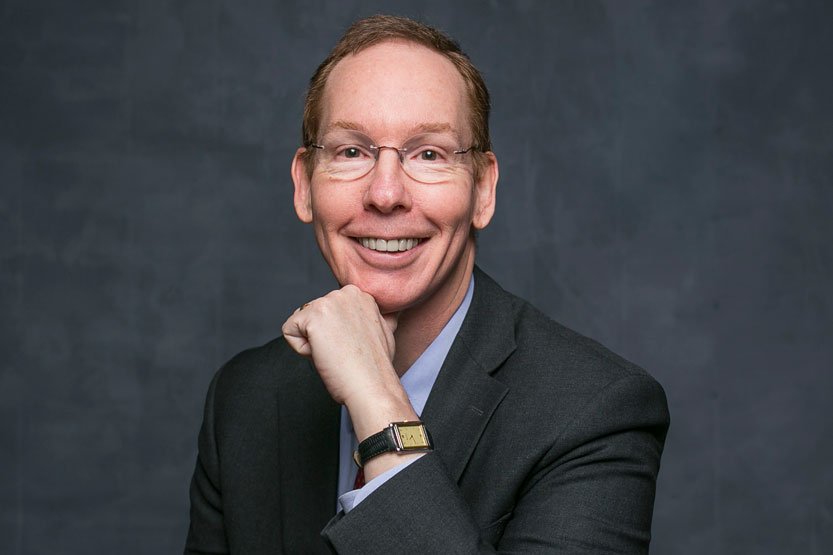 Mark W. Nelson, PhD
Anne and Elmer Lindseth Dean
Professor of Accounting
Welcome to Johnson!
I'd like to share with you what makes Johnson a remarkable and unique school, and why I am so proud to serve as its dean.
Immersive performance learning
Students in the two-year MBA program choose one of eight immersions–from investment banking to sustainable global enterprise–to deepen and apply their knowledge in real-life business situations. Immersions position them to flourish in their summer internships and launch successful careers.
On Cornell's New York City campus, Johnson-Cornell Tech students work in cross-functional teams on consulting projects and design new products as part of an innovative studio curriculum. Meanwhile, our executive MBA students apply their education to business challenges at work, as well as at school, from the first day of their program.
Our emphasis on performance learning ensures that Johnson MBAs can make an immediate impact in business and society. That's what they're practicing, and that's what they're prepared to do.
The Johnson community
Our dedicated faculty and staff work to create exceptional educational experiences for our students. Innovative leadership programming helps students grow and develop in team-based courses and challenge each other to perform at the highest level. Johnson students respect diverse and divergent ideas and act with honesty and accountability. And, yes, they also have fun. We know from our alumni that the relationships they forge during their time at Johnson will last a lifetime, providing a powerful network and countless friendships.
Curriculum breakthroughs and research innovation
Innovation is fundamental to Johnson and to Cornell. With new buildings in Ithaca and on the Cornell Tech campus in New York City, students can enjoy a unique two-campus experience. Ithaca-based students can delve into topics like financial technology and digital marketing through weekend courses or semester-long programs at Cornell Tech, and their Cornell Tech peers attend joint residential sessions in Ithaca.
Just this year, we developed twelve new courses and intensives, and launched a new Executive MBA/MS in Healthcare Leadership in collaboration with Weill Cornell Medicine. We hired new top faculty in entrepreneurial finance, strategy, business-process innovation, and operations, technology, and information management. And we're not stopping there. We continue to grow and innovate every day.
In my almost 30 years at Johnson, there has never been a more exciting time to be a member of the Johnson community. Learn about us on the web, or better yet, experience Johnson in person. I hope to see you soon!
Warm regards,
Mark
Mark W. Nelson, PhD
Anne and Elmer Lindseth Dean
Samuel Curtis Johnson Graduate School of Management
Cornell SC Johnson College of Business