Dean's Welcome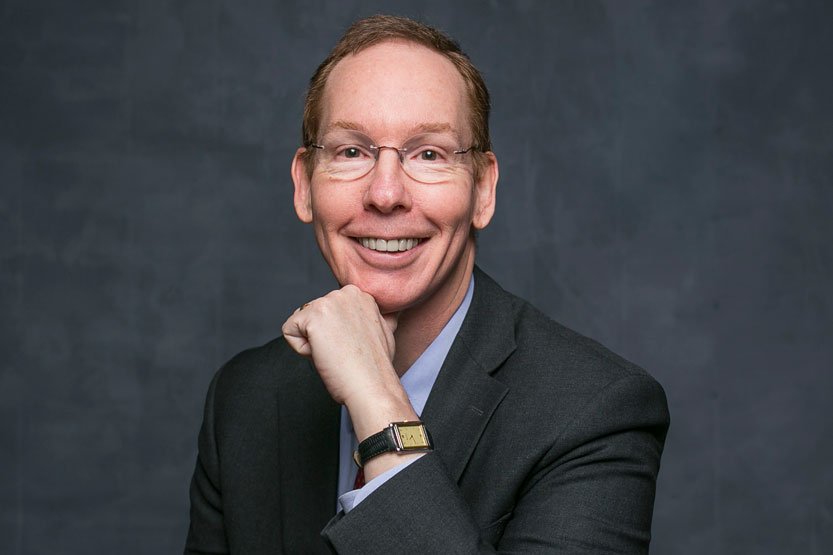 Mark W. Nelson, PhD
Anne and Elmer Lindseth Dean
Professor of Accounting
Spring 2021 Message from Dean Mark Nelson:
Ezra Cornell and Andrew Dickson White shared a unique vision when they founded Cornell University, articulated by Ezra: "I would found an institution where any person can find instruction in any study." As I look back at 2020 and prepare for this new year, I am very grateful that the cornerstones of that vision have sustained us during the COVID-19 pandemic and prepared Johnson to greet 2021 with strength and optimism.
"… Any person," a concept so fundamental to Cornell, became even more important in 2020. We reaffirmed our commitment to all students, regardless of race, gender, religion, sexual orientation, or nationality. Facing unprecedented travel and immigration disruptions, we added "regardless of location" to the mix, reaching our students wherever they were and enabling them to continue progress in their Johnson program.
"… Any study," captures the breadth and depth of Cornell and enabled our university to draw on Weill Cornell Medicine, the College of Veterinary Medicine, experts in data science, and others to craft a science-based, community-minded COVID-19 response. We kept our people safe and our (virtual) doors open in Ithaca, at the Cornell Tech campus, and wherever Johnson programs are held.
Innovation, integral to Cornell's unique public/private structure and how it approaches its educational and research missions, enabled us to adapt rapidly to a new landscape. Johnson's investment in delivering virtual instruction for our Americas Executive MBA program, along with state-of-the art facilities like our virtual Sabanci Bridge linking classrooms in our Breazzano Family Center for Business Education in Ithaca with the Tata Innovation Center at Cornell Tech, enabled us to deliver high-quality virtual and hybrid instruction to all of our students.
Collaboration, so important to the partnership of "Ezra and Andy," characterized the remarkable way our staff, faculty, students, and alumni rose to the COVID-19 challenge. Staff and faculty worked together to educate our students, alumni participated virtually in classes and recruiting activities, and students pursued excellence while adhering to a strict behavioral compact.
In the future, these cornerstones will continue to sustain Johnson as we commence our spring semester on February 8. We will start under the same virtual/hybrid format we used in the fall semester, adapting as necessary to maintain the health and wellbeing of all members of our community. Drawing on the breadth of Cornell, our college, and our school, we will continue to provide our students with exceptional educational opportunities that mirror the diversity of business today.
We have entered 2021 in a position of relative strength, with strong enrollments, enthusiasm for hiring our graduates, and new faculty joining Johnson to enhance our teaching and research. Although we remain optimistic regarding job placement for this spring, we are committed to providing our students with every advantage in today's competitive environment. Alumni, should you have an internship or permanent opportunity for one of our students or graduates, I invite you to share it with the career management team using this link.
Giving thanks: We are fortunate to be part of Cornell, part of our College and part of Johnson.  We are members of an amazing community that cares deeply for each other and for our school. To faculty, staff, alumni, recruiters, donors and students, thank you!  You are key members of our community, and your involvement in the life of Johnson and your support of our mission is critical to everything we do.  To prospective students, join us!  You will be embraced, challenged and supported as you undertake a life-changing learning and growth opportunity designed to enable you to realize your ambitions and make a lasting impact on business and the world.
I wish you and your loved ones a safe and successful 2021. Please keep Johnson close to your hearts, and know that we are doing the same with you.
Warm regards,
Mark
Mark W. Nelson, PhD
Anne and Elmer Lindseth Dean
Samuel Curtis Johnson Graduate School of Management
Cornell SC Johnson College of Business