Johnson Management Committee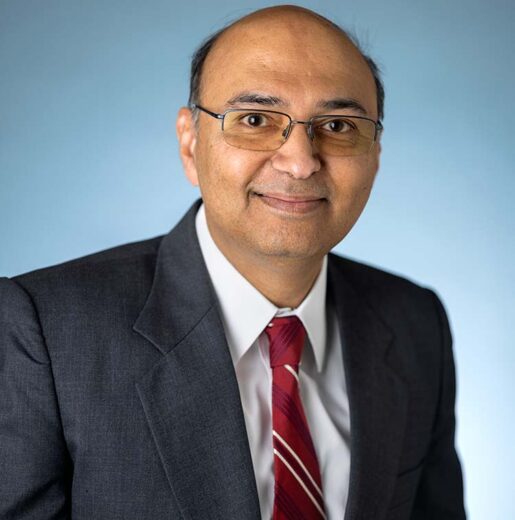 Anne and Elmer Lindseth Dean, Emerson Professor of Manufacturing Management at the Samuel Curtis Johnson Graduate School of Management
Vishal Gaur is the Anne and Elmer Lindseth Dean and Emerson Professor of Manufacturing Management at the Samuel Curtis Johnson Graduate School of Management in the Cornell SC Johnson College of Business. Gaur earned his PhD from the Wharton School at the University of Pennsylvania (2001), MBA from the Indian Institute of Management Ahmedabad (1995), and BTech in Computer Science and Engineering from the Indian Institute of Technology Delhi (1993).
As associate dean for MBA programs from 2014 to 2019, Gaur launched the Digital Technology Immersion, in which MBA candidates and students earning their MPS in data science or applied statistics develop skills in coding, databases, and advanced analytics, and learn to leverage them to tackle challenges faced by leading companies.
He also created the Master of Science in Business Analytics (MSBA) program offered through eCornell, which provides working professionals a hands-on opportunity to learn about data analytics tools essential to analyzing and optimizing business decisions.
Gaur's research focuses on data-driven analysis of problems in supply chains, retailing, e-commerce, and marketplace operations, and his work was recognized with the Wickham Skinner Early Career Research Accomplishments Award from the Production and Operations Management Society in 2006. He created a method for benchmarking the inventory turnover performance of firms, and his current projects involve the reduction of food waste and supply chain risk.
Gaur is the 2022 recipient of the Class of 1992 Apple Award for Excellence in Teaching, the 2020 recipient of the Stephen Russell Distinguished Teaching Award, and a three-time winner of the Johnson School's Core Faculty Award. Well-known among students for the care and attention he gives to his teaching, he currently teaches the Semester in Strategic Operations MBA immersion course, where students go on site visits and work on client projects in topics such as industry 4.0, traceability, and sales and operations planning.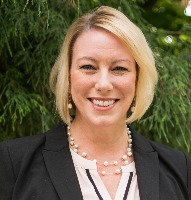 Lauren Wilcox
Alumni Affairs and Development
Lauren Wilcox joined the SC Johnson College of Business team in 2021 as the assistant dean for development. With over 20 years' experience building relationships with key stakeholders, Lauren enjoys working with people to fulfill their philanthropic goals and passion for higher education.
Prior to Cornell she led the development office in the School of Journalism and Communication at the University of Oregon and oversaw fundraising to achieve the school's campaign goal of $35 million as part of the university's $3 billion capital campaign.
Lauren also served as the Senior Director of Development for the University of Colorado Boulder and the University of Florida. At the University of Florida, Lauren assisted in raising $32.3 million for the College of Law as part of the university's $1.7 billion capital campaign.
Lauren earned her bachelor's degree from the University of Florida College of Journalism and Communications with a focus in public relations. She lives in Ithaca with her partner, Mike, and their dog Toby.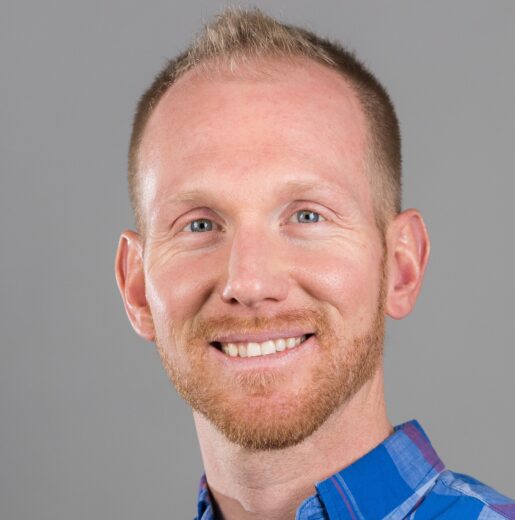 Brian Bessire
Executive Director of Marketing
Brian Bessire (he/him/his) is responsible for overseeing the development and execution of omnichannel marketing and communications.
Brian joined the community in September 2019 as an associate director of marketing communications for the SC Johnson College of Business, detailed to the specialized master's programs across the three schools including the MPS programs at Johnson, later taking on his role of executive director of marketing in November 2022. He previously led marketing, analytics, and UX for Ithaca College for 5 years, and prior to that, handled a variety of digital communications roles at the Smithsonian in Washington, DC, helping launch its first national ad campaign. He holds a BS in Communication from Cornell, where he happened to study under a number of former and current business faculty. He has three children in his blended family, and enjoys spending quality time with them, along with making music, traveling, reading, home improvement, and —surprise— spreadsheeting everything in sight.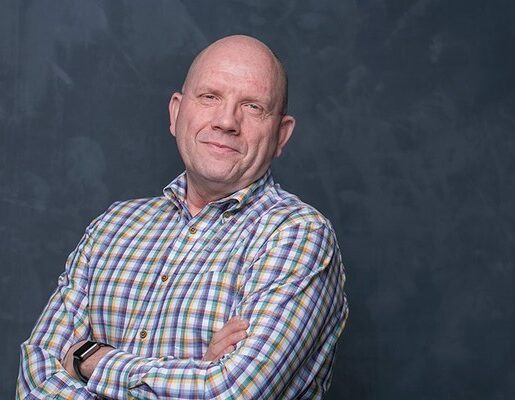 Senior Director of MBA Programs, Professor of Management at the SC Johnson Graduate School of Management
Glen Dowell is the Henrietta Johnson Louis Professor of Management and Senior Director of MBA and MPS Programs at the Johnson Graduate School of Management. He researches in the area of corporate sustainability, with a focus on firm environmental performance. Recent projects have investigated the effect of local demographic factors on changes in pollution levels, the role of corporate merger and acquisition in facilitating changes in facility environmental performance, and the relative influence of financial return and disruption on commercial adoption of energy savings initiatives.
Professor Dowell's research has been published in Management Science, Organization Studies, Advances in Strategic Management, Strategic Management Journal, Organization Science, Journal of Management, Industrial and Corporate Change, Journal of Business Ethics, and Administrative Science Quarterly. He is Co-editor of Strategic Organization, is on the editorial boards of Strategic Management Journal, and Administrative Science Quarterly, and represents Cornell on the board of the Alliance for Research in Corporate Sustainability (ARCS). He also served as Division Chair for the Organizations and Natural Environment Division at the Academy of Management (2018).
Professor Dowell teaches Sustainable Global Enterprise and Critical and Strategic Thinking. He is a faculty affiliate for the Center for Sustainable Global Enterprise and is a faculty fellow at the Atkinson Center for a Sustainable Future.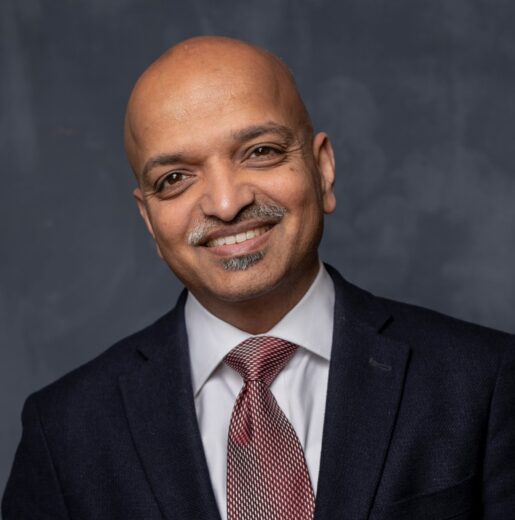 Senior Director of MBA Programs, Professor of Marketing at the SC Johnson Graduate School of Management
Dr. Manoj Thomas is Nakashimato Professor of Marketing and Senior Director of Executive MBA and MSBA programs. Thomas is a behavioral scientist who trains MBA students and executives to be customer-centric leaders and encourages them to build meaningful and purposeful connections with customers. His lectures on consumer insights are available online through eCornell's certificate program on Consumer Behavior. Thomas has received the Apple Award and the Stephen Russell Family Teaching Award for excellence in teaching.
Thomas has published several research papers on the psychology of price evaluations. By characterizing irrational responses such as the left-digit effect, the price precision effect, and the mode of payment effect, Thomas has demonstrated the pervasive influence of heuristics and biases on price evaluations. He also studies how political identity and moral beliefs influence consumer behavior. His recent research with Shreyans Goenka explains why some consumers consider conspicuous consumption immoral while others happily engage in such consumption. He is the co-author of the book Why People (Don't) Buy: GO and STOP Signals. He is an associate editor for the Journal of Marketing Research and the Journal of Consumer Research.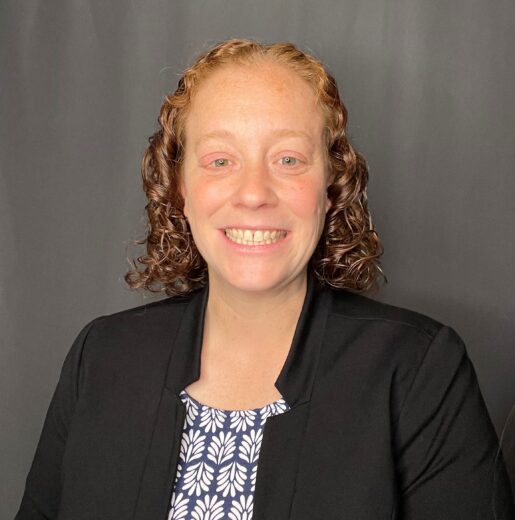 Nicole Pellegrino
Executive Director of MBA Programs
Nicole Pellegrino is the Executive Director of MBA Programs, overseeing the offices of Admissions, Financial Aid, the Registrar, Student Services, and Student Activities and Special Events. Nicole has been at Johnson for 5 years, and a higher education administrator for 17 years. Nicole has a BA in Psychology from Wells College and a MA in Higher Education Administration from Boston College. In her rare free time she enjoys spending time with her son and their adorable puppy and traveling. So far, Nicole has visited 47 US states and has plans to visit the remaining 3 very soon.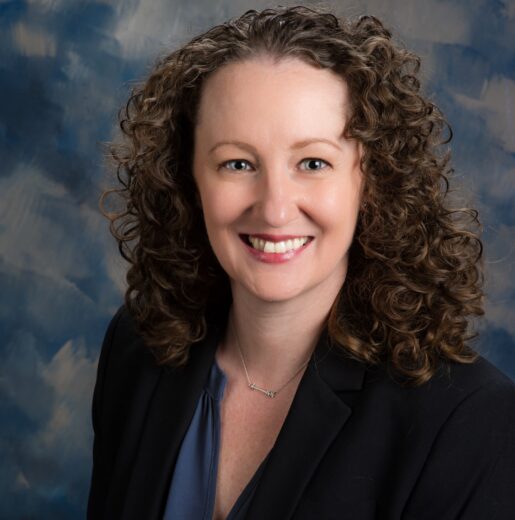 Liz Kosalek
Executive Director of Finance
Liz Kosalek, Executive Director of Finance, is responsible for overseeing the overall financials of the SC Johnson College of Business with a budget of $300+ million, including Johnson School, Nolan School, Dyson School, Statler Hotel and college central departments.
Liz is a New York State licensed CPA and earned her BS in Management and MS in Accounting from Syracuse University (Go Orange!) Liz began her career at Ernst & Young in NYC, then held various corporate finance positions at McCann Erickson WorldGroup and The New York Times. Just prior to joining Cornell in 2016 as The Statler Hotel Controller, Liz was the CFO of Greek Peak Mountain Resort.
Liz is originally from the Elmira/Horseheads area and made her way back home after time in New York City, San Francisco and central New York.  She currently lives with her airline pilot husband and fur-baby in Horseheads.  They enjoy summers relaxing at Keuka Lake and spending time with family and friends.