Consulting Program
Johnson students who seek consulting career paths participate in our Consulting Program as well as one immersion, an intense, performance learning-based study of an industry.
By doing so, students marry their interests in consultancy with other specific, functional career disciplines – and gain both consulting skills as well as a deep understanding of a specific industry. This ensures a combination of both breadth and depth of knowledge related to the myriad business problems consultants will solve throughout their careers.
Under the direction of our academic and practitioner faculty, the Consulting Program is comprised of:
Highly structured training sessions
Real and simulated consulting opportunities
Rigorous coursework
Extensive case analysis
Exposure to top-tier, global consulting firms as well as boutique shops
Access to Cornell alumni who actively engage in case practice, interview preparation, and recruitment of Johnson students
Our program provides structure to gaining necessary consulting skills and networking opportunities while preparing students for a wide range of consulting career options. Students also focus on consulting if they plan to pursue internal strategy roles or serve as consultants later in their careers.
Management Cases and Problem Solving Process for Consultant Courses
Complex and ambiguous challenges epitomize business today, and we bring those challenges directly into the classroom for students to analyze. Examples can be seen in two rigorous and comprehensive courses: "Management Cases" for first-year students and the "Problem Solving Process for Consultants" for first and second-year students.
The Management Cases course features intense analysis of real-world cases that require students to analyze, structure, and present business problems and accompanying solutions. Students propose their findings as if they are presenting to a CEO and his or her team of executives, and receive feedback on both presentation skills and content. Students also meet executives from companies profiled in cases as well as management consultants. This course is taken by students in selected immersions to prepare for consulting and management career paths.
Unique Experiences
With a strong focus on both breadth and depth, students develop their individual analytical, critical thinking, and communication skills, among others. This starts with each student's completion of the Core Curriculum during the first semester of their first year and builds with consulting courses, the depth of the immersion program, and real consulting opportunities.
Like the many cases we study that demand interdisciplinary solutions, we too require students to gain a diverse set of skills, knowledge, and experiences that can be applied throughout their consulting careers.
The skills our students develop equip them to:
Solve business problems with a CEO perspective
Develop and defend a fact-based, cogent set of recommendations
Communicate effectively and efficiently
Analyze, structure, and present business problems, along with answers to those issues
Real Consulting Opportunities
Students can also participate in BR Consulting, a student-run organization that provides consulting services to real clients. While the organization focuses on serving local and regional clients, it has worked with clients in locations around the world – and is highly focused on delivering practical solutions relevant to today's marketplace for each client.
A Sample of Consulting Firms Recruiting Here
Recent consulting students completed MBA internships and have gone on to work full-time with prestigious consulting firms. Some examples include:
Accenture
Bain & Company
Booz & Company
Deloitte
L.E.K. Consulting
McKinsey & Company
Oliver Wyman
PricewaterhouseCoopers
The Boston Consulting Group
Consulting Program Immersion at Work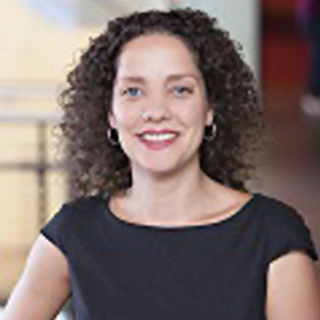 "An Invaluable Experience"
3/31/14


Alessandra Zielinski, MBA '11
Manager, Strategy and Operations, Deloitte
"An Invaluable Experience"