Brit J. Bartter, MS '76, PhD '77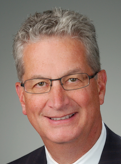 Brit J. Bartter, MS '76, PhD '77
Brit J. Bartter is a vice chairman of JPMorgan's Investment Bank, based in the Chicago office. Bartter is responsible for the firm's global agribusiness and animal protein coverage. He maintains decades-long relationships with numerous public and private consumer, food, and agribusiness companies. Bartter is also the client executive for several large, non-consumer companies. During his career, he has worked on a broad range of transactions, including mergers, acquisitions, divestitures, IPO's, equity add-ons, debt and project financings, and a wide variety of financial advisory assignments.
Prior to joining JPMorgan in September 2005, Bartter was vice chairman of Merrill Lynch's investment banking group. From 1998 to 2004, he was co-head of that firm's global consumer products group, which included consumer, food, beverage, and agricultural businesses. Prior to joining Merrill Lynch as managing director in 1995, Bartter was a managing director with Credit Suisse First Boston, where he was named a managing director in 1988. From 1979 to 1983, he served as an associate, then a vice president, with Merrill Lynch Investment Banking.
From 1977 until 1979, Bartter was an assistant professor of finance at the J.L. Kellogg Graduate School of Management at Northwestern University.
In recent years, Bartter has been an important champion and supporter of Johnson. He co-chaired the effort to establish and fund the Thomas R. Dyckman Graduate Fellowship and played an instrumental role in efforts to establish and fund a professorship in honor of long-time Johnson Professor Harold "Hal" Bierman. Bartter regularly attends Johnson events, and served as the keynote speaker at the 2011 Chicago Predictions Dinner.
Bartter graduated from Duke University in 1972, and went on to earn both his MS and PhD in finance at Cornell University in 1976 and 1977, respectively. He and his wife, Marilyn Bartter '69, reside in Winnetka, Ill. They have twin daughters, Bryndle (Duke '07) and Blake (Bucknell '07).