Michael H. Train, MBA '91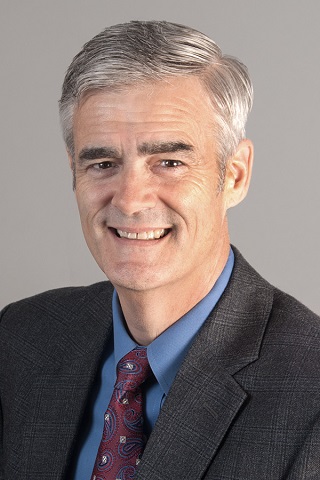 Michael H. Train, MBA '91
President
Emerson Automation Solutions
Michael became president of Emerson in October 2018. In this role, he drives the company's focus on software and digital technology development, major investments, international growth and global shared service organizations. In addition, he serves as chairman of Emerson Automation Solutions, continuing the automation leadership he brought to his previous position as executive president of Emerson Automation Solutions.
From April 2016 until these recent appointments, Michael served as executive president of Emerson's Automation Solutions business, managing strategy and operations for one of the company's two business platforms. In this role, he led initiatives to help industrial customers enhance their operations to achieve Top Quartile performance.
In 2016, he was also named to Emerson's Office of the Chief Executive which helps develop and guide the company's global business strategies. He will continue to serve on this company leadership team in his new roles.
Michael began his career at Emerson in 1991, starting as an international planner, and was promoted to vice president of planning and development for Emerson Asia-Pacific in 1994. He became president of Emerson in Japan and Korea in 1996, before moving back to the United States to lead Emerson's planning group from 1997 to 2002 as corporate vice president of planning and international. In 2002, Train returned overseas when he was named president of Emerson Process Management Asia-Pacific, a role he held until 2008.
From 2008 to 2010, Michael served as president of Emerson's Rosemount business. From October 2010 to April 2016, Michael served as president of global sales for Emerson Process Management. In the latter role, he oversaw five world area regional organizations focused on sales, service, support and customer satisfaction across all products and services provided by Emerson Process Management.
Michael resides in Excelsior, MN, with his wife Jean, and has five children. Michael currently serves on the Cornell Johnson School Advisory Council and was a 2008 Eisenhower Fellowship recipient. He received a BS Electrical Engineering degree from General Motors Institute and an MBA from the Johnson Graduate School of Management at Cornell University. Michael also completed the coursework for an MA Asian studies while at Cornell and completed the Japanese FALCON program, a one-year intensive Japanese language course.