Thought Leadership in Business Management
Earn your PhD in Management among highly motivated, intellectually curious students and engaged, expert faculty who share a common goal: To make an impact in the future of business research and education.
Learn more about Cornell's PhD in Management Program:
What Makes Cornell's Fully-Funded PhD in Management Program Different?
Our doctorate degree in management offers a favorable student-faculty ratio, research that combines rigor and relevance, and a curriculum that offers foundational courses with flexible, cross-disciplinary electives.
Cornell's PhD in Management program prepares you for an exceptional career in research and teaching at top-tier institutions. From your first semester, you'll work with faculty mentors across the management field in the Cornell SC Johnson College of Business and the university as you investigate business challenges that interest you. Our doctoral program students have the entrepreneurial ability—and tenacity—to study complex issues that managers and policymakers face.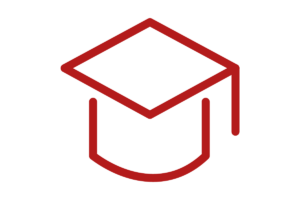 Degree Awarded
PhD in management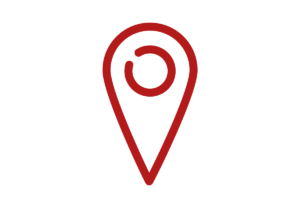 Program Location
Ithaca, NY with options in NYC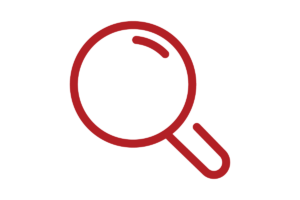 Program Format
Foundational coursework, original research & 6 potential areas of study
PhD in Management Areas of Study
PhD in Management students must choose an area of study in their application process. Within each of these areas, exists room for customization to further develop your business leadership path.
* Both Strategy and Business Economics students and Finance students are part of the broader economics community at Cornell, making your research experience versatile.
Engaged Faculty and Individualized Support in a PhD in Management Program
The PhD in Management program, introduced in 1954, offers six focus areas, with more than 100 dedicated faculty and more than 60 peer doctoral students. The program size allows you to work closely with faculty, who are accomplished academics and thought leaders. From the start of the Management PhD program—where you will study and research in the intersection of business, economics, finance, and other related fields—you can request specific faculty members to work with each semester to customize your research trajectory. They will help you refine your research questions and introduce you to the research process of scaling up from idea generation to publication, ensuring its impact on business and policy. You'll also have the opportunity to work on joint research with faculty.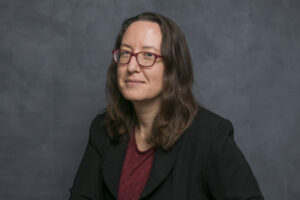 Associate Professor of Accounting, Johnson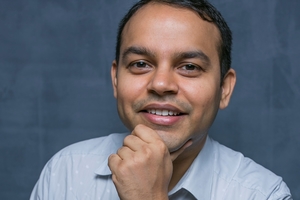 Charles H. Dyson Family Professor of Management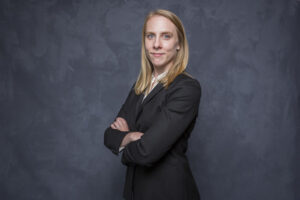 Associate Professor of Marketing, Johnson
PhD in Management Curriculum Flexibility
In your early years in the doctoral management program, you will complete foundational coursework in management and other fields—many of these courses will focus on the research process and prepare you for your dissertation. You'll work with classmates to examine existing literature and theories for class deliverables, which will often include doing your own original research.
As you progress in the PhD in Management program, you can take advanced courses that match your research area of interest. Your faculty committee will help make sure you're on the right track. You can start research with faculty mentors as early as your first year.
Cross-Disciplinary Collaboration and Dialogue
Cornell University values academic freedom and breadth of study. As a business student in our PhD in Management program, you have the opportunity to do coursework and research across the six areas of management and in other fields like computer science, economics, operations research, psychology, sociology, and statistics.
Collaboration doesn't end within the college of business—you'll have the opportunity to interact with cross-disciplinary faculty and peers across Cornell and beyond. You will attend seminars and workshops featuring presentations by the world's leading professors and researchers to learn about the academic landscape you'll enter upon graduation, and you can take part in special interest groups on topics including machine learning and behavioral economics.
Applying to the Fully-Funded PhD in Management Program
The ideal candidate for the highly selective PhD in management program will exhibit a record of academic excellence, evidence of an understanding of the research process, an entrepreneurial approach to problem solving, strong letters of recommendation, and the ability to identify and articulate relevant research problems in management. An MBA or master's degree is not a requirement for admission.
Applications should be submitted by December 15 for fall start.
Learn more:
Recent PhD in Management Program Research and Placements
Our PhD graduates are placed in top-tier institutions where they work with some of the smartest minds in the world while training current and future business leaders. They have also published research in leading journals, which makes a difference in the field of management. Program faculty are interested and invested in your intellectual development—current students say that Cornell is a great place to launch your research career.
Recent Placements:
Piyush Anand, PhD '21, assistant professor of marketing, Jones Graduate School of Business, Rice University
Eunjee Kim, PhD '21, assistant professor, May Business School, Texas A&M University
Sarah Lim, PhD '21, assistant professor, Gies College of Business, University of Illinois Urbana-Champaign
Xuege Lu, PhD '22, assistant professor, Carlson School of Management, University of Minnesota
Subrina Shen, PhD '21, assistant professor, McCombs School of Business, University of Texas-Austin
Recent Research Publications:
"Do real estate values boost corporate borrowing? Evidence from contract-level data." in the

Journal of Financial Economics

, [2021] — Gaurav Kankanhall, PhD '20, with Murillo Campello, Robert Connolly and Eva Steiner

"Converging Tides Lift All Boats: Consensus in Evaluation Criteria Boosts Investments in Firms in Nascent Technology Sectors." in the Organization Science, [2021] — Subrina Shen, PhD '21, with Huisi (Jessica) Li, PhD '20 and Pamela Tolbert

"Initial and Longer-Term Change in Unit-Level Turnover Following Leader Succession: Contingent Effects of Outgoing and Incoming Leader Characteristics." in the Organization Science, 31(2), 458-476 [2020] — Huisi (Jessica) Li, PhD '20, with John Hausknecht and Lisa Dragoni

"Does Regulatory Jurisdiction Affect the Quality of Investment-Adviser Regulation?" in the American Economic Review, 109(10), 3681-3712 [2019] — Alan Kwan, PhD '17, with Ben Charoenwong and Tarik Umar