Businesses have a vital role to play in solving social and environmental issues through innovation, market development, and entrepreneurship.
Faculty who work with the Center for Sustainable Global Enterprise are at the forefront of research, teaching, and engagement related to helping businesses address these problems. We provide students distinctive experiential learning opportunities and collaborate with organizations to help to tackle the grand challenges of our time, such as climate change, ecosystem degradation, and poverty.
Center for Sustainable Global Enterprise BusinessFeed
May 30, 2023
Big Red Microenterprise helped Jennifer Mansfield of Pristine Cleaning by providing guidance on how to grow her business.
May 15, 2023
Ben Roche, MBA '23, reflects on what he learned as an intern in the renewable energy space at Amp, particularly in community solar development.
May 3, 2023
Alejandra Plaza Limon, MBA '23, shares insights on attending the ClimateCAP conference in Austin.
Sachin Gupta, Henrietta Johnson Louis Professor of Management
Samuel Curtis Johnson Graduate School of Management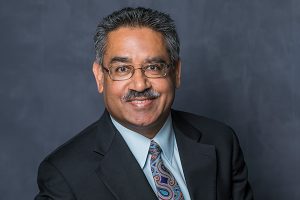 Managing Members, Donors, and Member-Donors for Effective Non-profit Fundraising
Journal of Marketing, 85, 3, April 2021
Summary 
Nonprofit organizations (NPOs) play a central role in many economies in the form of private entities serving a public purpose. Strengthening the fundraising capabilities of NPOs can have a large impact on their survival and effective functioning. NPOs typically elicit financial contributions through multiple forms of giving, such as donation and membership. These options enable individuals to express their altruism by giving in one or multiple forms.
The authors develop a utility-based multiple discrete-continuous model that provides insights into potentially large differences in individuals' giving behaviors. Through Bayesian Gaussian processes, the model also incorporates changes in givers' preferences for forms of giving. The authors apply their model to five years of individual giving data, and find that the effects of lifetime, recency, seasonality, and appeals on donation and membership options change nonmonotonically over time and in distinctive ways. The model estimates help predict who will give in more than one form in the future, and they also build appeal targeting strategies. The model also shows that fundraising attempts should emphasize participation rather than amount, and that long-lapsed members are still worth pursuing for renewal, whereas long-lapsed donors are less productive for repeat giving.
Center Projects Spanning the Globe
The Center provides hands-on learning opportunities for graduate students interested in learning how businesses address environmental and social problems through innovation and enterprise. Click on the map to learn more about the diversity of companies and types of challenges we work on.
My best decision at Johnson was joining SGE. Hands down!

Mikey Arsnow, MBA '19
The SGE program is more than a class, it is a community building exercise. We worked hard but also played hard while learning about win-win solutions for business and the world.

Mercedes Moran Enriquez, MBA '20
Gayogo̱hó꞉nǫ' Land Acknowledgment for the Ithaca Campus
Cornell University is located on the traditional homelands of the Gayogo̱hó꞉nǫ' (the Cayuga Nation). The Gayogo̱hó꞉nǫ' are members of the Haudenosaunee Confederacy, an alliance of six sovereign Nations with a historic and contemporary presence on this land. The Confederacy precedes the establishment of Cornell University, New York state, and the United States of America. We acknowledge the painful history of Gayogo̱hó꞉nǫ' dispossession, and honor the ongoing connection of Gayogo̱hó꞉nǫ' people, past and present, to these lands and waters.