Businesses have a vital role to play in solving social and environmental issues through innovation, market development, and entrepreneurship.
Faculty who work with the Center for Sustainable Global Enterprise are at the forefront of research, teaching, and engagement related to helping businesses address these problems. We provide students distinctive experiential learning opportunities and collaborate with organizations to help to tackle the grand challenges of our time, such as climate change, ecosystem degradation, and poverty.
Center for Sustainable Global Enterprise BusinessFeed
October 26, 2020
CEO Molly Morse spoke to students about Mango Materials' capacity to transform plastics pollution by speeding up the biodegradability of polymers.
October 16, 2020
Kaitlyn Briggs writes about her passion for sustainability, the dairy industry and her summer internship in marketing at Kraft Heinz.
September 14, 2020
In his new book, Chris Marquis says a more resilient and sustainable capitalism should focus on environmental, social, and financial performance.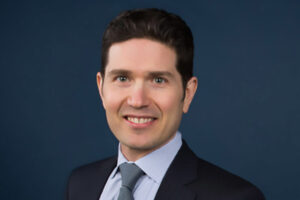 Christopher Marquis
Samuel SC Johnson Professor in Sustainable Global Enterprise, Professor of Management and Organizations, Samuel Curtis Johnson Graduate School of Management
Better Business: How the B Corp Movement Is Remaking Capitalism, Yale University Press, 2020 (Order Here)
Summary: Informed by Chris Marquis' decade-plus of research on B Corps and animated by interviews with the movement's founders and leading figures, Better Business tells the story of the rise of the B Corporation, a new corporate structure whose companies commit to putting social benefits and environmental stewardship on equal footing with financial shareholders. Marquis not only explores the rapid growth of global companies choosing to certify as B Corps, but also how B Lab's systems and processes create more resilient and sustainable stakeholder-focused economic systems.
"Better Business is the book to read if you want to put values and purpose at the center of your company. It's an inspiring book with great insights to share." – Jerry Greenfield, co-founder, Ben & Jerry's
Center Projects Spanning the Globe
See how we build global business opportunities by addressing environmental and social problems through innovation and enterprise.

= Projects