Businesses have a vital role to play in solving social and environmental issues through innovation, market development, and entrepreneurship.
Faculty who work with the Center for Sustainable Global Enterprise are at the forefront of research, teaching, and engagement related to helping businesses address these problems. We provide students distinctive experiential learning opportunities and collaborate with organizations to help to tackle the grand challenges of our time, such as climate change, ecosystem degradation, and poverty.
Center for Sustainable Global Enterprise BusinessFeed
July 23, 2021
Alanna Miyajima, MBA '21, writes about how her experience at Johnson helped her pivot into a career helping to make food systems more sustainable.
July 20, 2021
As part of the BR Microenterprise program, MBA candidates Tyler Ashcraft and Faraan Khan worked with EpiWell, a local diabetes management company.
June 3, 2021
SC Johnson Chairman and CEO Fisk Johnson draws on his storied company's values to navigate between business pragmatism and doing good.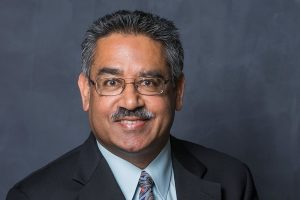 Sachin Gupta
Henrietta Johnson Louis Professor of Management, Professor of marketing, Samuel Curtis Johnson Graduate School of Management
Spillover Effects of Mission Activities on Revenues in Nonprofit Health Care: The Case of Aravind Eye Hospitals, India, Journal of Marketing Research, 55, 6, November 2018
Summary: In 2020 this paper was one of 14 recipients of the inaugural American Marketing Association's AMA-EBSCO Annual Award for Responsible Research in Marketing, which honors outstanding research that produces credible and useful knowledge that benefits society. Gupta et al examine cross-subsidization business models employed by non-profit health care organizations in low- and middle-income countries. The Aravind Eye Hospitals in India deliver free eye care services to the needy as mission activities which are subsidized by charging other patients market prices. This approach allows Aravind and other non-profit organizations to fulfill both their mission-oriented and revenue-generation goals. Examining this dependence in the context of Aravind, Gupta et al measure nine years of marketing outreach camps, and find that although these are marketed only to poor patients, the camps attract paying patients as well, in effect acting as advertising for Aravind. Using model estimates, the authors' findings challenge conventional beliefs about the subsidies required by mission activities, as the incremental revenue accruing to Aravind from a camp exceeds the camp's cost.
There are no events to display.
Center Projects Spanning the Globe
The Center provides hands-on learning opportunities for graduate students interested in learning how businesses address environmental and social problems through innovation and enterprise. Click on the map to learn more about the diversity of companies and types of challenges we work on.
My best decision at Johnson was joining SGE. Hands down!

Mikey Arsnow, MBA '19
The SGE program is more than a class, it is a community building exercise. We worked hard but also played hard while learning about win-win solutions for business and the world.

Mercedes Moran Enriquez, MBA '20