Businesses have a vital role to play in solving social and environmental issues through innovation, market development, and entrepreneurship.
Faculty who work with the Center for Sustainable Global Enterprise are at the forefront of research, teaching, and engagement related to helping businesses address these problems. We provide students distinctive experiential learning opportunities and collaborate with organizations to help to tackle the grand challenges of our time, such as climate change, ecosystem degradation, and poverty.
Center for Sustainable Global Enterprise BusinessFeed
August 4, 2022
Researchers and practitioners examined efforts to fund the abatement of biodiversity loss at the Cornell ESG Investing Research Conference.
July 20, 2022
The Business of Sustainability research theme will facilitate collaboration, program coordination, and curriculum across the college's three schools.
July 14, 2022
The conference is timely given that the U.S. Securities and Exchange Commission (SEC) has two new proposed rules targeting ESG investing.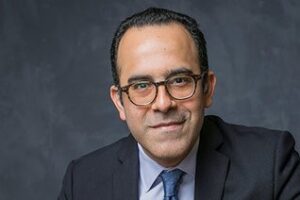 Ariel Ortiz-Bobea, Associate Professor, Charles H. Dyson School of Applied Economics and Management

Anthropogenic Climate Change Has Slowed Global Agricultural Activity Growth
Nature Climate Change, 11, 4, April 2021
Ariel Ortiz-Bobea, Associate Professor, Charles H. Dyson School of Applied Economics and Management
Summary Enhancing agricultural productivity is vital to lifting global living standards and advancing sustainable food production in the face of escalating challenges to agriculture and the environment. Agricultural research has fostered productivity growth, but the historical influence of anthropogenic climate change (ACC) on that growth has not been quantified.
In this study, Ortiz-Bobea et al. develop a robust econometric model of weather effects on global agricultural total factor productivity (TFP) and combine this model with counterfactual climate scenarios to evaluate impacts of past climate trends on TFP. Their baseline model indicates that ACC has reduced global agricultural TFP by about 21% since 1961, a slowdown that is equivalent to losing the last 7 years of productivity growth. The effect is substantially more severe (a reduction of ~26–34%) in warmer regions such as Africa and Latin America and the Caribbean. The authors also find that global agriculture has grown more vulnerable to ongoing climate change.
Center Projects Spanning the Globe
The Center provides hands-on learning opportunities for graduate students interested in learning how businesses address environmental and social problems through innovation and enterprise. Click on the map to learn more about the diversity of companies and types of challenges we work on.
My best decision at Johnson was joining SGE. Hands down!

Mikey Arsnow, MBA '19
The SGE program is more than a class, it is a community building exercise. We worked hard but also played hard while learning about win-win solutions for business and the world.

Mercedes Moran Enriquez, MBA '20
Gayogo̱hó꞉nǫ' Land Acknowledgment for the Ithaca Campus
Cornell University is located on the traditional homelands of the Gayogo̱hó꞉nǫ' (the Cayuga Nation). The Gayogo̱hó꞉nǫ' are members of the Haudenosaunee Confederacy, an alliance of six sovereign Nations with a historic and contemporary presence on this land. The Confederacy precedes the establishment of Cornell University, New York state, and the United States of America. We acknowledge the painful history of Gayogo̱hó꞉nǫ' dispossession, and honor the ongoing connection of Gayogo̱hó꞉nǫ' people, past and present, to these lands and waters.