Businesses have a vital role to play in solving social and environmental issues through innovation, market development, and entrepreneurship.
Faculty who work with the Center for Sustainable Global Enterprise are at the forefront of research, teaching, and engagement related to helping businesses address these problems. We provide students distinctive experiential learning opportunities and collaborate with organizations to help to tackle the grand challenges of our time, such as climate change, ecosystem degradation, and poverty.
Center for Sustainable Global Enterprise BusinessFeed
January 6, 2021
Trevor Sung, MBA '21, expanded his perspective and sharpened his consulting and problem-solving skills in the Sustainable Global Enterprise Immersion.
December 18, 2020
Laté Lawson-Lartego of Oxfam America spoke with students about what Oxfam is doing to ensure our food system is equitable on a global scale.
December 8, 2020
With funding from the Social Impact Internship Fund, Rahul Singh spent the summer working for a hospitalist practice in their business strategy team.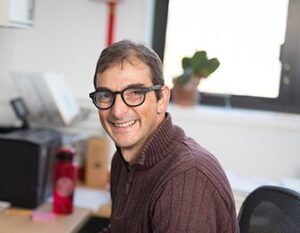 Miguel I. Gomez
Associate professor, Samuel Curtis Johnson Graduate School of Management, Cornell SC Johnson College of Business
The economics and ecology of shade-grown coffee: a model to incentivize shade and bird conservation
Ecological Economics, 159, May 2019
Summary: The cultivation of shade-grown coffee is a production system widely regarded as environmentally sustainable and useful for biodiversity conservation. In this method, the crop is grown under a forest-like canopy of trees, enhancing pest control from birds; however, the process produces lower coffee yields. Gómez et al study this tradeoff here, along with the economic incentives required for smallholders (people managing agricultural holdings smaller than farms) to adopt shade practices rather than conventional systems, in which coffee is grown in sunnier settings. Formulating a dynamic optimization problem, the authors show that smallholders have incentives to allocate more land to shade-grown coffee under the appropriate market conditions.
There are no events to display.
Center Projects Spanning the Globe
See how we build global business opportunities by addressing environmental and social problems through innovation and enterprise.

= Projects