Businesses have a vital role to play in solving social and environmental issues through innovation, market development, and entrepreneurship.
Faculty who work with the Center for Sustainable Global Enterprise are at the forefront of research, teaching, and engagement related to helping businesses address these problems. We provide students distinctive experiential learning opportunities and collaborate with organizations to help to tackle the grand challenges of our time, such as climate change, ecosystem degradation, and poverty.
Center for Sustainable Global Enterprise BusinessFeed
November 19, 2021
Big Red Microenterprise coaches Benjamin Goulet and Devashish Sharma helped Mama Said Hand Pies transition from a farmer's market stall to a shopfront.
October 15, 2021
Johnson's Social Impact Internship Fund enabled Duncan Lee, MBA '22, to showcase his business and sustainability capability to AccountAbility.
September 30, 2021
"The kind of company you want to pick can show you how they're measuring the impact of their travel," Megan Epler Wood, the managing director of the Sustainable Tourism Asset Management Program, tells the New York Times.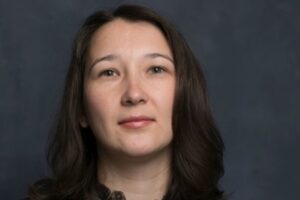 Elena Belavina, Associate Professor, Nolan School of Hotel Administration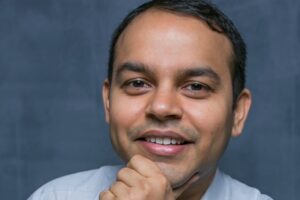 Karan Girotra, Charles H. Dyson Family Professor of Management, SC Johnson Graduate School of Management
Bike-share systems: Accessibility and Availability, Management Science 66, September 2020
Summary: 
The cities of Paris, London, Chicago, and New York (among manyothers) have set up bike-share systems to facilitate the use of bicycles
for urban commuting. This paper estimates the impact of two facets of system performance on bike-share ridership: accessibility (how far the user must walk to reach stations) and bike-availability (the likelihood of finding a bicycle). The authors obtain these estimates from a structural demand model for ridership estimated using data from the Vélib' system in Paris, and they find that every additional meter of walking to a station decreases a user's likelihood of using a bike from that station by 0.194% (±0.0693%), and an even more significant reduction at higher distances
(>300 m). These estimates imply that almost 80% of bike-share usage comes from areas within 300 meters of stations, highlighting the need for dense station networks. The authors find that a 10% increase in bike availability would increase ridership by 12.211% (±1.097%), three-fourths of which comes from fewer abandonments and the rest of which comes
from increased user interest. They illustrate the use of their estimates in comparing the effect of adding stations or increasing bike-availabilities in different parts of the city, at different times, and in evaluating other proposed improvements.
Center Projects Spanning the Globe
The Center provides hands-on learning opportunities for graduate students interested in learning how businesses address environmental and social problems through innovation and enterprise. Click on the map to learn more about the diversity of companies and types of challenges we work on.
My best decision at Johnson was joining SGE. Hands down!

Mikey Arsnow, MBA '19
The SGE program is more than a class, it is a community building exercise. We worked hard but also played hard while learning about win-win solutions for business and the world.

Mercedes Moran Enriquez, MBA '20
Gayogo̱hó꞉nǫ' Land Acknowledgment for the Ithaca Campus
Cornell University is located on the traditional homelands of the Gayogo̱hó꞉nǫ' (the Cayuga Nation). The Gayogo̱hó꞉nǫ' are members of the Haudenosaunee Confederacy, an alliance of six sovereign Nations with a historic and contemporary presence on this land. The Confederacy precedes the establishment of Cornell University, New York state, and the United States of America. We acknowledge the painful history of Gayogo̱hó꞉nǫ' dispossession, and honor the ongoing connection of Gayogo̱hó꞉nǫ' people, past and present, to these lands and waters.