Businesses have a vital role to play in solving social and environmental issues through innovation, market development, and entrepreneurship.
Faculty who work with the Center for Sustainable Global Enterprise are at the forefront of research, teaching, and engagement related to helping businesses address these problems. We provide students distinctive experiential learning opportunities and collaborate with organizations to help to tackle the grand challenges of our time, such as climate change, ecosystem degradation, and poverty.
Center for Sustainable Global Enterprise BusinessFeed
August 4, 2022
Researchers and practitioners examined efforts to fund the abatement of biodiversity loss at the Cornell ESG Investing Research Conference.
July 20, 2022
The Business of Sustainability research theme will facilitate collaboration, program coordination, and curriculum across the college's three schools.
July 14, 2022
The conference is timely given that the U.S. Securities and Exchange Commission (SEC) has two new proposed rules targeting ESG investing.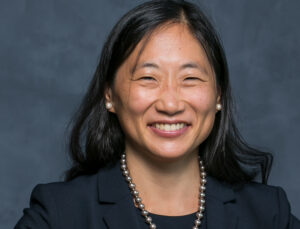 C.-Y. Cynthia Lin Lawell, Associate Professor, Robert Dyson Sesquicentennial Chair in Environmental, Energy, and Resource Economics, Charles H. Dyson School of Applied Economics and Management

Wind Turbine Shutdowns and Upgrades in Denmark: Timing Decision and the Impact of Government Policy, The Energy Journal, Volume 41, July 2020
Summary  For policymakers, an important long-run question related to the development of renewable industries is how government policies affect decisions regarding the scrapping or upgrading of existing assets. This paper develops a dynamic structural econometric model of wind turbine owners' decisions about whether and when to add new turbines to a pre-existing stock, scrap an existing turbine, or replace old turbines with newer versions (i.e., upgrade). Lawell et al apply their model to owner-level panel data for Denmark between 1980-2011 to estimate the underlying profit structure for small wind producers (the vast majority of turbine owners in the Danish wind industry during this time period), and evaluate the impact of technology and government policy on wind industry development. Explicitly taking into account the dynamics and interdependence of shutdown and upgrade decisions, and generating parameter estimates with direct economic interpretations, results from the model indicate that the growth and development of the Danish wind industry were driven primarily by government policies as opposed to technological improvements.
Center Projects Spanning the Globe
The Center provides hands-on learning opportunities for graduate students interested in learning how businesses address environmental and social problems through innovation and enterprise. Click on the map to learn more about the diversity of companies and types of challenges we work on.
My best decision at Johnson was joining SGE. Hands down!

Mikey Arsnow, MBA '19
The SGE program is more than a class, it is a community building exercise. We worked hard but also played hard while learning about win-win solutions for business and the world.

Mercedes Moran Enriquez, MBA '20
Gayogo̱hó꞉nǫ' Land Acknowledgment for the Ithaca Campus
Cornell University is located on the traditional homelands of the Gayogo̱hó꞉nǫ' (the Cayuga Nation). The Gayogo̱hó꞉nǫ' are members of the Haudenosaunee Confederacy, an alliance of six sovereign Nations with a historic and contemporary presence on this land. The Confederacy precedes the establishment of Cornell University, New York state, and the United States of America. We acknowledge the painful history of Gayogo̱hó꞉nǫ' dispossession, and honor the ongoing connection of Gayogo̱hó꞉nǫ' people, past and present, to these lands and waters.