Businesses have a vital role to play in solving social and environmental issues through innovation, market development, and entrepreneurship.
Faculty who work with the Center for Sustainable Global Enterprise are at the forefront of research, teaching, and engagement related to helping businesses address these problems. We provide students distinctive experiential learning opportunities and collaborate with organizations to help to tackle the grand challenges of our time, such as climate change, ecosystem degradation, and poverty.
Center for Sustainable Global Enterprise BusinessFeed
February 8, 2023
Claire Seizovic and Diana Fahning, both MBA '23, reflect on helping Stone Bend Farm fix its business model via the Big Red Microenterprise program.
November 21, 2022
Raghu Reddy, MBA '23, Environmental Finance and Impact Investing Fellow, describes his internship at Honeywell's Sustainable Building Technologies unit.
November 17, 2022
Kehkashan Basu, MBA '25, hopes to kindle positive global change. She moderated the first roundtable meeting between government officials and youth at COP27.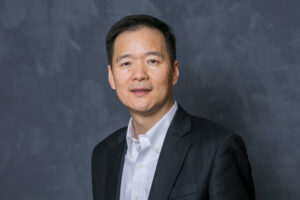 Li Chen, Associate Professor, Breazzano Family Term Professor
Samuel Curtis Johnson Graduate School of Management
Vehicle Maintenance Contracting in Developing Economies: The Role of Social Enterprise
Manufacturing & Service Operations Management, 23, 6, November 2021
Summary 
Difficulties in healthcare delivery in developing economies arise from poor road infrastructure of rural communities, where most people live. Motorcycles are an effective means for delivering healthcare products, but governments in developing economies lack expertise in proper maintenance, resulting in frequent vehicle breakdowns. Riders for Health, a nonprofit social enterprise (SE), has developed capabilities to enable enhancements in vehicle maintenance, engaging with governments and providing services through different contracting approaches. However, the effect of this practice on improving vehicle availability—the main social mission of Riders for Health—is not well understood.
This paper presents one of the first rigorous analyses of how SEs achieve their goals through innovations in operations. The authors highlight the relationship between a social mission objective and a service contract choice, contrasting it with the choice by a profit-maximizing organization. They construct and analyze a stylized model combining the elements of reliability theory and contract theory, explicitly accounting for the SE's social mission in the objective function, and find that the "total solution" approach of providing all aspects of vehicle maintenance, including fleet ownership, is a preferred choice for an SE that prioritizes improving vehicle availability, while an organization focused on profit maximization would find this approach less attractive. The total solution approach also induces the SE to exert more effort on failure prevention and repair lead time reduction inequilibrium. These findings provide theoretical support for Riders for Health's recent move toward the total solution approach as it expands its service into wider rural areas in many countries. The insights obtained from our analysis offer actionable guidelines to other SEs operating in developing economies.
Center Projects Spanning the Globe
The Center provides hands-on learning opportunities for graduate students interested in learning how businesses address environmental and social problems through innovation and enterprise. Click on the map to learn more about the diversity of companies and types of challenges we work on.
My best decision at Johnson was joining SGE. Hands down!

Mikey Arsnow, MBA '19
The SGE program is more than a class, it is a community building exercise. We worked hard but also played hard while learning about win-win solutions for business and the world.

Mercedes Moran Enriquez, MBA '20
Gayogo̱hó꞉nǫ' Land Acknowledgment for the Ithaca Campus
Cornell University is located on the traditional homelands of the Gayogo̱hó꞉nǫ' (the Cayuga Nation). The Gayogo̱hó꞉nǫ' are members of the Haudenosaunee Confederacy, an alliance of six sovereign Nations with a historic and contemporary presence on this land. The Confederacy precedes the establishment of Cornell University, New York state, and the United States of America. We acknowledge the painful history of Gayogo̱hó꞉nǫ' dispossession, and honor the ongoing connection of Gayogo̱hó꞉nǫ' people, past and present, to these lands and waters.