Businesses have a vital role to play in solving social and environmental issues through innovation, market development, and entrepreneurship.
Faculty who work with the Center for Sustainable Global Enterprise are at the forefront of research, teaching, and engagement related to helping businesses address these problems. We provide students distinctive experiential learning opportunities and collaborate with organizations to help to tackle the grand challenges of our time, such as climate change, ecosystem degradation, and poverty.
Center for Sustainable Global Enterprise BusinessFeed
April 12, 2021
The 11th annual Cornell Energy Connection showcased professionals sharing perspectives on key industry issues and featured a panel on energy justice.
March 3, 2021
Johnson's Social Impact Internship Fund enabled Amanda Srishima to pursue a summer internship with the Ministry of Education and Culture in Indonesia.
March 2, 2021
Former CEO of Unilever Paul Polman joined students via Zoom to discuss the changing business landscape of a post-COVID-19 world.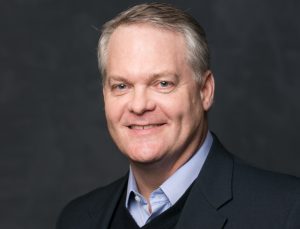 Christopher B. Barrett
Stephen B. and Janice G. Ashley Professor, Charles H. Dyson School of Applied Economics and Management
Emerging human infectious diseases and the links to global food production, Nature Sustainability 2, 445-456 (2019)
Summary:
As global food demand rises sharply, infectious diseases emerge at unprecedented rates. Feeding 11 billion people will require increases in crop and animal production, agricultural use of antibiotics, water, pesticides and fertilizer, and contact between humans and wild and domestic animals. Evidence suggests that this activity contributes to the emergence and spread of infection. Barrett et al synthesize literature indicating that, since 1940, agricultural drivers were associated with significant proportions of all disease –and nearly half of all zoonotic infections– emerging in humans, and that these numbers are likely to grow. The authors identify agricultural, disease management, and policy actions, along with additional research, to address this public health challenge.
Center Projects Spanning the Globe
The Center provides hands-on learning opportunities for graduate students interested in learning how businesses address environmental and social problems through innovation and enterprise. Click on the map to learn more about the diversity of companies and types of challenges we work on.