Angela K. Mwanza, MBA'00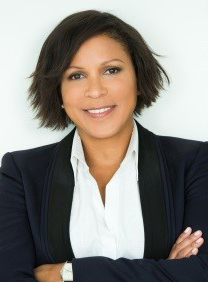 Angela K. Mwanza, MBA'00
Angela has over 18 years of experience specializing in advising substantial families on sophisticated investment strategies with implementation focused on providing alpha, managing risk, liquidity, and where appropriate, implementing socially responsible and impact investments. The team also focuses on advising on the complexities that wealth brings such as family business succession planning and family governance, impactful philanthropy and values driven wealth planning, as well as engaging the expanded family in thinking of multi-generational wealth structuring. She is co-founder and manager of Evergreen Wealth Management New York, at UBS Private Wealth Management, and has clients across the U.S. and Canada. Prior to joining UBS, Angela was a Private Banker at Lehman Brothers Private Investment Management having begun her financial services career at J.P. Morgan Private Bank.
Angela serves on the Advisory Boards of Johnson Graduate School of Management at Cornell University and Entrepreneurship@Cornell. She previously served on Johnson's Dean's Annual Fund Leadership Committee as well as on the Cornell Council. She is also the 2007 recipient of the Wilbur Parker Distinguished Alumni Award by Johnson's Black Graduate Business Association (BGBA)
Angela is on the Board of Trustees of the Doris Duke Charitable Foundation, serves on the Global Advisory Board of the Grassroot Soccer, and is Co-Vice Chair for the Global Health Alliance. She was selected to be one of only ten Founding Members of the United Nations Foundation Global Entrepreneurs Council. She also serves as Adviser to Beespace and GOOD Films. Angela is a member of the US-SIF: The Forum for Sustainable and Responsible Investment, and the Economic Club of New York.
Angela received an M.B.A. from Johnson Graduate School of Management at Cornell University and an M.A. in Linguistics from the University of Konstanz, Germany. She lives with her husband, Todd and son Henry in Brooklyn and also in Ithaca, and is an avid runner with six marathons behind her. She is fluent in German and enjoys adventure travel, including to the top of Mount Kilimanjaro.