Dan Friedberg, MBA '87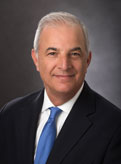 Dan Friedberg, MBA '87
Daniel M. ("Dan") Friedberg is Managing Partner at Hampstead Park Capital Management, which he founded in 2016. Hampstead Park Capital is an active, constructive, long term investor in public companies. Hampstead Park Capital invests in small and mid-cap public companies building deep conviction through multiple months of rigorous, fundamental analysis, and primary research. They develop relationships with management and company boards of directors utilizing broad strategic and operating experience and by active engagement, alignment, and a commitment to long term value creation.
Previously Dan founded and was Managing Partner and CEO of Sagard Capital Partners from 2005 to 2016. Sagard invested in over 30 companies in the U.S and Canada, going on 5 public boards and taking two others private. Additionally, Dan was a Vice President of Power Corporation of Canada, a diversified international management and holding company, where he established a Shanghai based public equity investment business, investing in equities in companies on Shanghai, Shenzhen, and Hong Kong exchanges.
Prior to Sagard, Dan was a partner at Bain and Company leading the New York and Canadian private equity businesses. Dan joined Bain in 1987 in the London office and was a founder of the Toronto office in 1989 and the New York office in 2000.
In addition to Bain, Dan has worked in private equity with a middle-market private equity fund and as head of corporate strategy and acquisitions with a U.S. based multi-billion dollar global conglomerate. Dan's career has focused on actively acquiring and strengthening private and public companies through a combination of capital investment, operating improvement and strategic support, working with management teams with a focus on maximizing long-term shareholder value.
He has served on a number public company boards including X-Rite Corporation (XRIT), GP Strategies Inc. (GPX) and InnerWorkings Inc. (INWK), and as Chairman of private companies, Integramed America, and Vein Centers of America. Moreover, he has served on non-profit boards at the Greenwich Reform Synagogue and Greenwich Skating Club.
Dan received his MBA in 1987 from the Johnson Graduate School of Management at Cornell and a Bachelor of Science honors degree in 1984 from the University of Manchester Institute of Science and Technology in England.
Dan was born in Montreal and lives in Connecticut with his wife and their three children.