Edward T. Calkins, MBA '94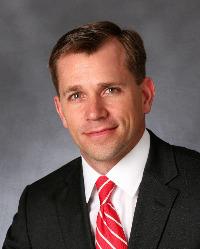 Edward T. Calkins, MBA '94
Partner
Edward T. Calkins is a partner at RGM Capital, LLC, a value-oriented and concentrated equity fund focused on small-cap companies. Mr. Calkins has been with RGM Capital, LLC since 2004 and his responsibilities include investment research, business operations, and client relations.
From 1994 to 2003 Mr. Calkins was employed at Goldman, Sachs & Co. where he spent his tenure there in the firm's equities division, predominantly focused on international equities in a number of different roles. As an Associate, he worked in New York City and Hong Kong in institutional equity sales and trading. He was promoted to Vice President in 1998 and moved to Goldman's London office in 2000 to join the European Equity Capital Markets group where he advised U.K. corporates on raising equity in the public markets. In 2002 he returned to New York City to head Goldman Sachs U.S. corporate marketing effort prior to joining RGM Capital, LLC. Mr. Calkins received his Master's in Business Administration from Cornell University's Johnson Graduate School of Management in 1994 and his Bachelor of Arts in History from Princeton University in 1992.
Mr. Calkins was a member of the 1992 NCAA National Championship lacrosse team at Princeton. He is the former Chair of the US Lacrosse Foundation where he served as a board member from 2008 to 2015 and as chair from 2010 to 2015. He remains actively involved with US Lacrosse and is a current National Co-Chair of the "National Campaign for Lacrosse." He also serves on the board of the Princeton Club of Southwest Florida and the board of "Friends of Princeton Lacrosse."
Mr. Calkins grew up in Ithaca, New York and his parents were employed with Cornell University. His father, Robert, was a Professor of Art History in Cornell's College of Arts and Sciences and his mother, Ann, was the Associate Dean of External Relations at Cornell's Johnson Graduate School of Management. Calkins lives in Naples, Florida with his wife, Linda Sonders, and their two children – Lane (11), their daughter and Evan (9), their son.