John V. Balen '82, MBA '86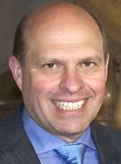 John V. Balen, BS Eng '82, MBA '86
General Partner, Canaan Partners
John Balen, General Partner for Canaan Partners, understands entrepreneurs. Since joining Canaan in 1995, John has worked with some of the smartest people in the technology industry to build high-performance companies such as Commerce One, which brought B2B ecommerce to the masses, eStamp, the pioneer of Internet postage, Intraware the leading provider of electronic license delivery and management, and Rightpoint, a real-time customer analytics software provider, acquired by Epiphany.
His portfolio includes Cardlytics, the only transaction marketing platform that enables merchants to present targeted offers within a consumer's online banking portal; Switchfly, a software company that enables businesses to offer a variety of travel products, whether standalone or in combination with others, to any consumer, anywhere in the world; ID Analytics, which offers the nation's only real-time fraud prevention system for enterprises; and SOASTA, the leader in cloud testing. He also invests in digital media companies that empower the consumer through web-based services, such as Blurb.com, a revolutionary company changing the face of publishing by letting anyone easily create and sell bookstore-quality books.
Before joining Canaan Partners, John held a variety of operational and financial roles, where he learned both how to build companies from the ground up and how to fund them. He served as a Managing Director of Horsley Bridge Partners, a multi-billion dollar private equity firm in San Francisco. During his nine-year tenure at Horsley Bridge, John was responsible for a wide spectrum of investments in technology companies, as well as many venture capital and buyout partnerships. Earlier in his career, John was a sales applications engineer at fiber communications startup Codenoll Technology Corp. and an engineer at Digital Equipment Corp.
John currently serves on the boards of innovative digital media firms Blurb, Cardlytics and SilverRail Technologies, and enterprise technology firms Echopass, Switchfly, and SOASTA.
John received a BS in electrical engineering and an MBA from Cornell University. A firm believer in education, he served for many years as a board member of his children's school and is strong advocate of his alma mater, Cornell University, and frequently donates time and money to educational causes. At Cornell he serves on the Electrical & Computer Engineering Advisory Council, the Entrepreneurship@Cornell Alumni Board, and is a Cornell Silicon Valley Advisor.
John lives in Hillsborough, CA, with his wife Norma and two children.