Katherine P. Ward Feld, Esq., MBA '82, JD '83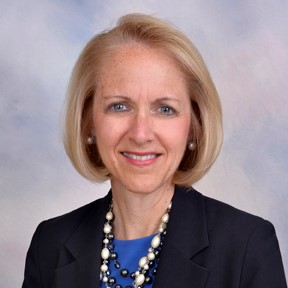 Katherine P. Ward Feld, Esq., MBA '82, JD '83
Senior Counsel, US Securities & Exchange Commission
Katherine P. Ward Feld is Senior Counsel with the U.S. Securities and Exchange Commission (SEC) in the Office of Compliance Inspections & Examinations in New York, NY. As an investment company (IC) and investment adviser (IA) industry expert, she provides legal and regulatory guidance to examination staff, financial analysts and risk analysts, and uses information gathered from registrants to inform policy initiatives, compliance, disclosures and rulemaking.
Prior to joining the SEC in May 2013, Katherine spent nearly 30 years with major financial services firms in senior legal and compliance roles. She was previously VP & Corporate Counsel with Prudential Financial, Chief Compliance Officer (CCO) and Counsel for the Alger Funds, VP & Senior Counsel with OppenheimerFunds, and an associate attorney with Brown & Wood (now Sidley Austin LLP) in New York, NY. Katherine holds a J.D. from Cornell Law School, an M.B.A. with a finance major from Cornell University's Johnson Graduate School of Management, and a B.A. in Economics from the University of Virginia, graduating Phi Beta Kappa in three years with high distinction.
Katherine is past President of the Cornell Law School Alumni Association, previously a director-at-large of the Cornell Alumni Association (CAA) Board, and is currently a member of the Johnson Advisory Council, Cornell Law School Advisory Council, Cornell University Council, and Cornell Committee on Alumni Trustee Nominations. She was also a member of the Board of the Visual Arts Center of New Jersey in Summit, NJ.